Khinalig Peak Hiking Tour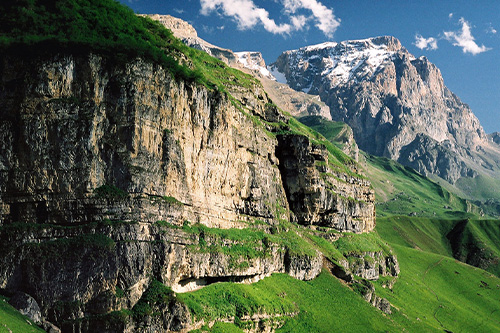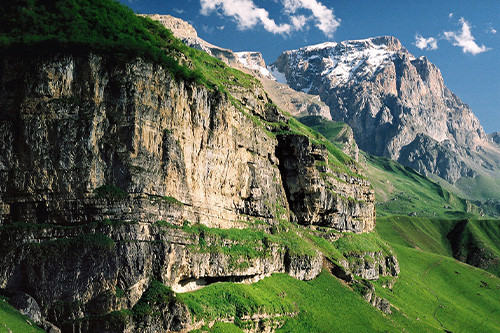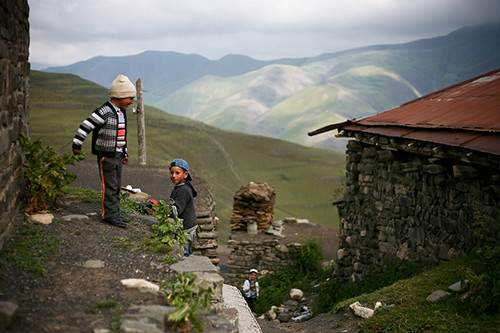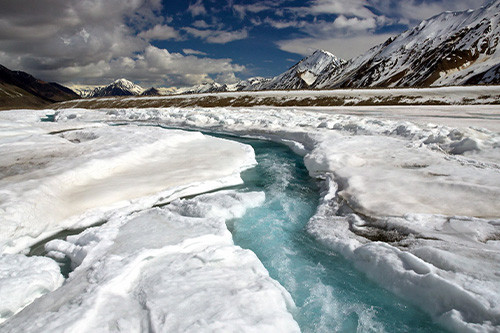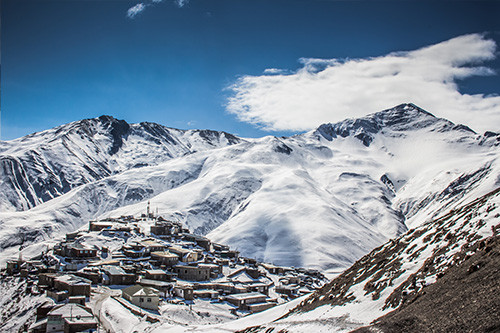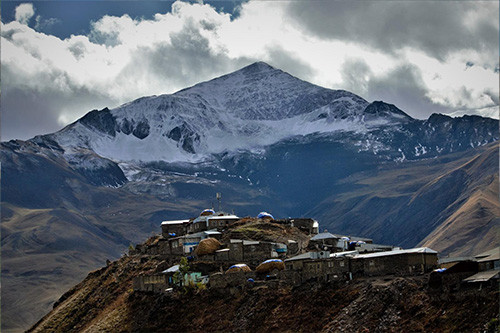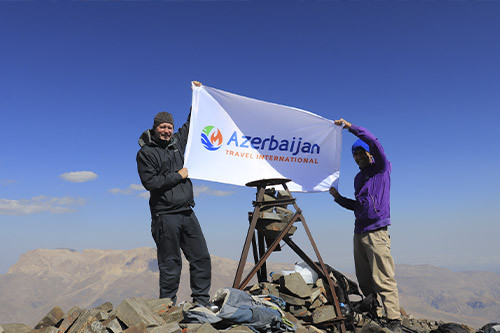 Scaling the summits is an intense and time-consuming endeavor, and the same can be said for ascending Khinalig's peak, with its rugged terrain and crisp mountain atmosphere. Khınalıq Mount, standing at an elevation of 3,714 meters, ranks among the tallest summits in the Greater Caucasus mountain range, and it is situated within the territory of the Quba district. The massif of Mount Khinalig rises above the clouds, as if touching the sky itself with its peak which all and all might appear intimidating as it is but don't you worry, with our Khinalig Peak Hiking Tour you will be left with good memories and undeniable satisfaction of knowledge that you conquered this mountain by yourself.
The Khinalig Peak Hiking Tour commences with "Azerbaijan Travel International" arranging for a bus to collect you from your hotel or apartment around 7 AM. As you embark on this adventure, you'll be treated to a captivating road trip through stunning, yet somewhat imposing landscapes—characterized by jagged mountain ranges and invigorating, crisp mountain breezes.
Upon reaching the captivating village of Khinalig, an ancient settlement tucked away in the Guba district of Azerbaijan and perched high within the breathtaking Caucasus Mountains, you'll be greeted by the unique charm of this remote community. Khinalig is not only renowned for its elevated location but also for its distinct cultural heritage, language, and centuries-old traditions, offering a fascinating glimpse into a world that seems frozen in time.
Following your visit to Khinalig, where you can take a moment to soak in the local culture and hospitality, you'll set out on your journey towards the designated campsite. Here, you will experience your inaugural night beneath the resplendent, star-studded canopy of the night sky, surrounded by the awe-inspiring mountain peaks that seem to cradle you in their majestic presence. It's a truly immersive and unforgettable experience in the heart of the Caucasus.
We arrive at the campsite around midday, our guests will have the wonderful opportunity to recline, unwind, and soak in the surroundings. You can leisurely bask in the panoramic views, capture stunning photographs, or engage in various activities that resonate with you. The sheer majesty of the landscapes has an enchanting effect, capable of quickening the heartbeat and instilling a sense of pure delight, freedom, and a profound connection with your inner self like never before.
As the night descends, casting a soft, starlit glow over the mountains, a profound sense of tranquility envelops you, making it almost impossible to disrupt the serene stillness. It's at this juncture that the ascent truly commences, and the Khinalig Peak Hiking Tour ventures into the realm of the extraordinary. From this moment onward, the experience continually unfolds, intensifying your emotions and sensations, delivering an unparalleled journey that captivates all your senses.
In the early morning, as the first light of day breaks, we can unequivocally declare that we have arrived at our ultimate destination. The vista that unfurls before anyone who has made it to the peak of Khanalig mountain is, without a doubt, awe-inspiring and earth-shattering. Encircled by rugged mountains, you become immersed in a profound serenity that envelops your entire being. Witnessing the untamed beauty of nature awakening, moment by moment, is a thrilling experience that amplifies the rush of adrenaline you've earned through your climb.
Basking in this moment, you'll find yourself on cloud nine, savoring what could easily be one of the best moments of your life. You'll snap countless photographs, striving to etch the scenery into your memory, all the while, taking in the breathtaking panorama with your own eyes. It's an experience that leaves an indelible mark on your heart and soul, an adventure to remember for a lifetime.
After the well-deserved photo sessions, it's time to begin our descent back to the campsite, where you'll gather your belongings and prepare to bid farewell to this remote paradise, returning to the comforts of civilization. Amidst the captivating Khinalig scenery, tourists often come together for a leisurely tea break, fostering lively conversations, exchanging thoughts, and sharing their mutual feelings and experiences.
On this joyful and eventful note, "Azerbaijan Travel International" concludes the tour program, ensuring the safe journey of the tourists back to Baku. While you may be tired from the rigorous adventure, the satisfaction of having partaken in this once-in-a-lifetime experience will linger in your memory, leaving you with cherished moments and a profound connection to the natural beauty of Khinalig and the Greater Caucasus Mountains.
If you're interested in the Azerbaijani landscapes, you can also check our The Highest Mountains Of Azerbaijan article.
Tour Category: Exclusive Tours
Minimum number of people: 1
Included: Professional English speaking guide, transfer from the hotel and back, entry fees, comfortable car with seat belts and air conditioning, tea.
Excluded: Additional horse for carrying your bags