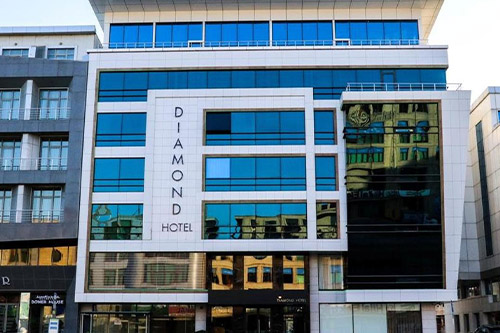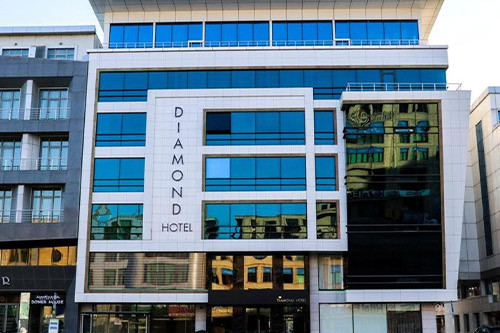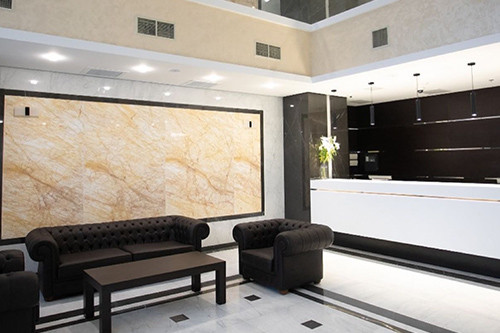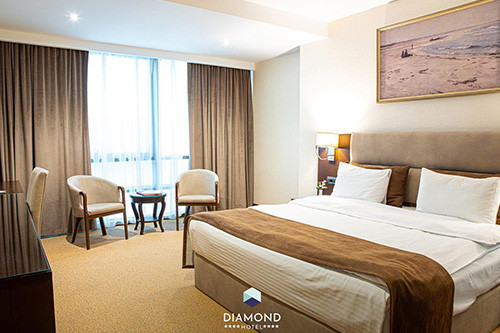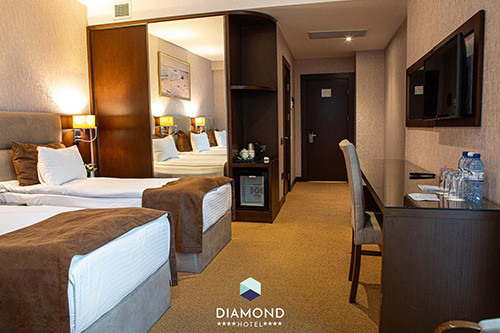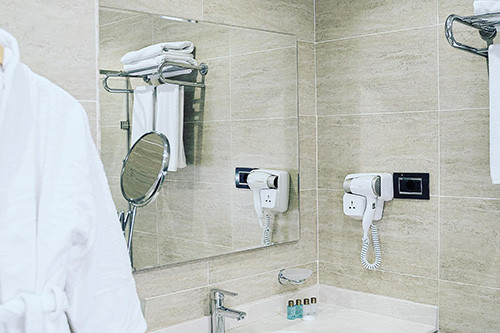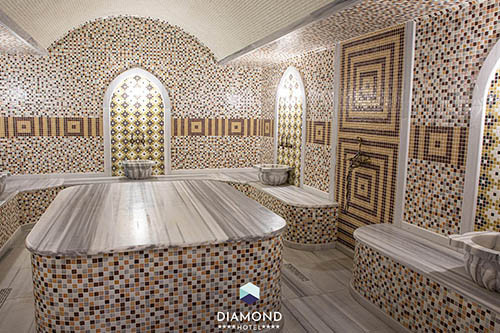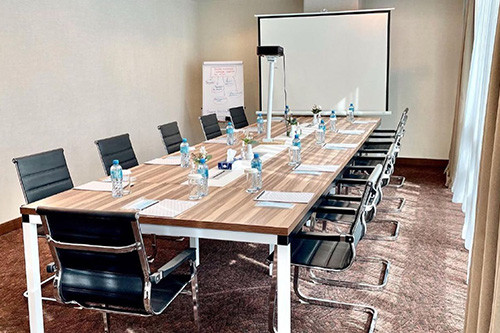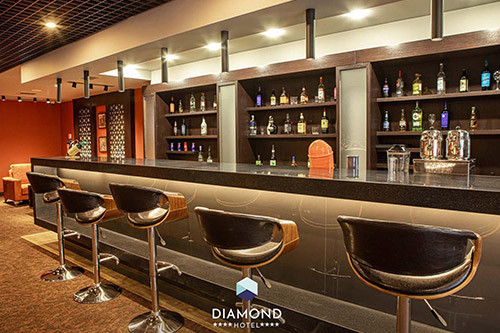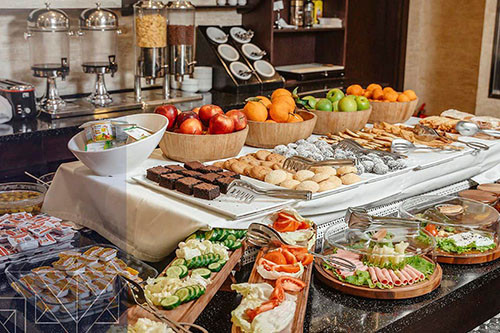 Hotel Description
Diamond Baku Hotel in Baku is 6 km from Shopping Center 28 and 6.3 km from Azerbaijan State Academic Opera and Ballet Theater. This 4-star hotel is 4.6 km (7.4 km) from Fountain Square and 5 km (8.1 km) from Maiden Tower.
Take the time to treat yourself to a visit to the full-service spa. You are sure to appreciate the recreational facilities, such as a sauna and a fitness center. This hotel also provides free wireless internet access, a hair salon.
It offers numerous opportunities for sports and recreation, including an outdoor pool, as well as a garden where you can relax and enjoy the view. A free buffet breakfast is served daily from 8 am to 11 am.
For the convenience of guests, dry cleaning or laundry services, a 24-hour front desk and an elevator are provided.
Make yourself at home in one of the 79 rooms equipped with a minibar and plasma panels. Free wireless Internet access will keep you connected, and satellite TV will not let you get bored. Private bathrooms, rain shower, free toiletries and a hairdryer. The following amenities and services are provided: safes and a desk, as well as a telephone with free local calls.
By choosing to stay at this hotel upon prior request at Azerbaijan Travel International, you get the opportunity to pay below the cost indicated in all social networks.
Hotel accommodation is part of multi-day tours with our company. The tours include tours around Baku, the most interesting places in the country and transfers in our comfortable cars. Our professional drivers and guides are at your service.
Azerbaijan Travel International also provides day-trips and exclusive tours various tours.