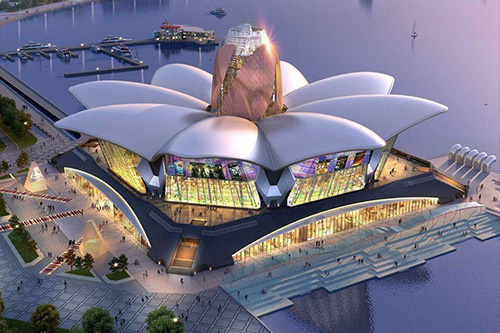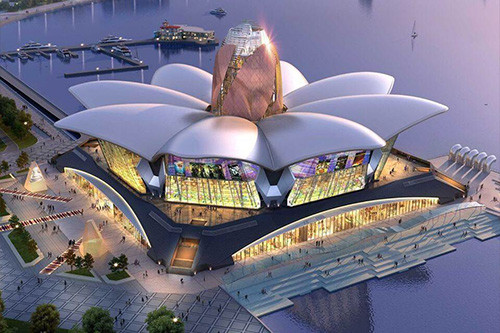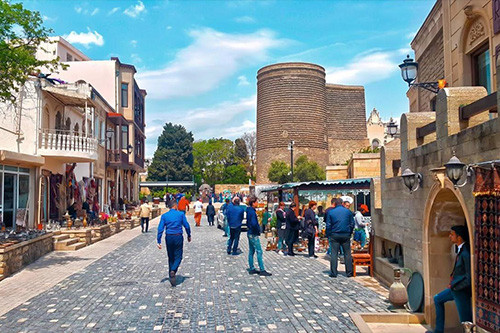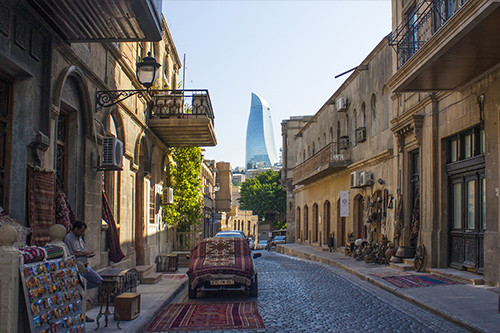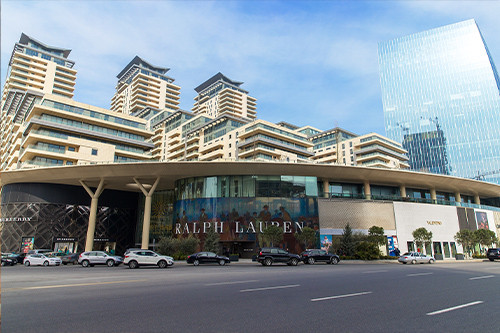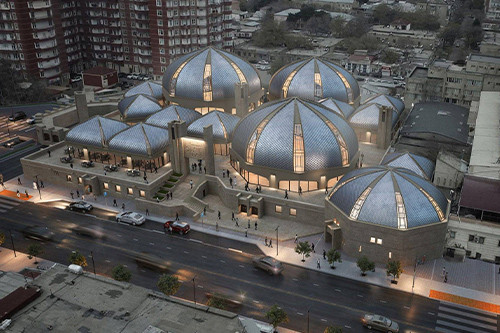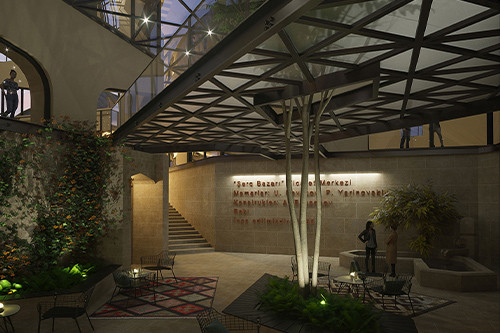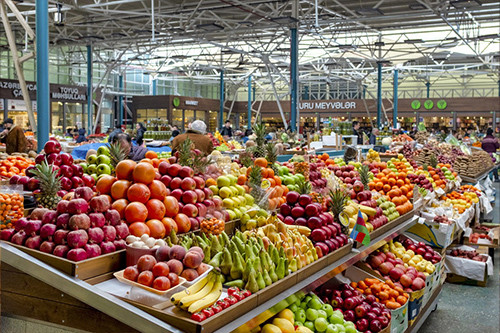 The Baku Shopping Tour is a great way to experience the best of Baku's shopping scene. The tour visits a variety of different shopping destinations, from the massive Deniz Mall to the traditional Eastern Bazaar. In between shopping, you'll enjoy a delicious lunch at the Old Garden Restaurant and take in the stunning views of the Caspian Sea from Port Baku.
Our first destination is Deniz Mall, a shopper's paradise in Baku. You can spend your time among over 70 stores and restaurants in this massive mall, such as clothes, shoes, electronics, cosmetics, or home goods.
The Old City is one of the most popular tourist attractions in Baku, where there are dozens of souvenir shops. If you are looking for souvenirs or something more unique, you will definitely find it in the Old Town.
After visiting souvenir shops in the Old Town, guests will enjoy a delicious lunch at the Old Garden Restaurant, featuring a mix of traditional Azerbaijani kebabs, and salad, soft drinks, and tea. The restaurant is located in the heart of the Old City and is a great place to experience Azerbaijani cuisine.
Our next stop on the tour is Port Baku, a luxury shopping mall that sits on the Caspian Sea waterfront. With over 150 stores, including international brands like Gucci, Prada, Dior, and Louis Vuitton, Port Baku is a shopper's dreamland. But it's not just about the high-end fashion—the mall also offers stunning views of the sea, making it a popular destination for tourists and locals alike.
The Eastern Bazaar in Baku is a large, covered market that is home to a wide variety of stalls selling traditional Azerbaijani crafts and souvenirs. In addition to its commercial offerings, the Eastern Bazaar is also a cultural hub, where locals and tourists alike can meet and socialize.
Our next destination is Yashil Bazaar, also known as the Green Bazaar. It is one of the largest food bazaars in Baku and is a great place to experience the flavors and aromas of Azerbaijani cuisine. Stalls sell everything from fresh fruits and vegetables to nuts and dried fruits to spices and herbs.
Tour Category: Exclusive Tours
Minimum number of people: 1
Included: Professional English speaking guide, lunch, comfortable car with seat belts and air conditioning, transfer from hotel and back to hotel.
Excluded: Personal expenses.
Note: For guests staying in the Old Town, the collection point is in front of the Double Gates of the Old City. You can also replace meals during the tour with a vegetarain menu by prior warning. Meals or drinks not included in the menu can be ordered for an additional fee.