Tourism in Azerbaijan
visibility 12560 comment 0
Tourism in Azerbaijan: A Growing and Vibrant Industry
Tourism in Azerbaijan is growing rapidly, and the country is investing heavily in its tourism infrastructure. In recent years, the government has opened a number of new hotels and other tourist facilities, and it is also promoting Azerbaijan as a destination for business conferences and international sporting events. Azerbaijan is also known for its vibrant cultural events and festivals, such as the Formula 1 Grand Prix and the Eurovision Song Contest, which further enhance its appeal as a must-visit destination. If you are looking for a unique and exciting travel destination, Azerbaijan is definitely worth considering. The country has something to offer everyone, from history and culture lovers to nature enthusiasts and adventure seekers.
Situated at the crossroads of Europe and Asia, Azerbaijan beckons with its captivating tourism offerings. From Baku, the capital city boasting remarkable architectural gems like the Flame Towers and Maiden Tower, to the UNESCO-listed Gobustan Rock Art Reserve with ancient petroglyphs, and the enduring flames of Yanardag. Delve into the medieval splendor of Shirvanshahs' Palace, unwind amidst the scenic beauty of Goygol National Park's mountain lake, and explore the enchanting mud volcanoes of the Absheron Peninsula. With its two major ski resorts located in the mountains, Azerbaijan is also a popular destination for skiing and snowboarding. Discover the wonders of tourism in Azerbaijan, where a tapestry of extraordinary experiences awaits.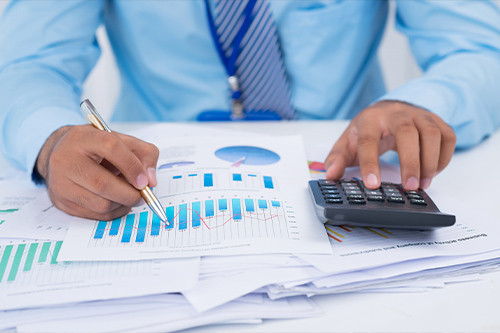 Azerbaijan Tourism Statistics: A Look at the Past and Future of the Industry
Tourism in Azerbaijan has emerged as a crucial sector of the Azerbaijani economy in recent years. Azerbaijan is ranked 39th among 148 countries in terms of tourism competitiveness indicators, according to the Center for Economic and Social Development of Azerbaijan. According to the World Travel and Tourism Council's findings, Azerbaijan has successfully secured its position among the top ten nations experiencing a remarkable surge in visitor exports between 2010 and 2016. However, in 2021, the COVID-19 pandemic led to a drastic 70% decline in tourist arrivals, with Azerbaijan welcoming only 2.9 million visitors compared to 2019.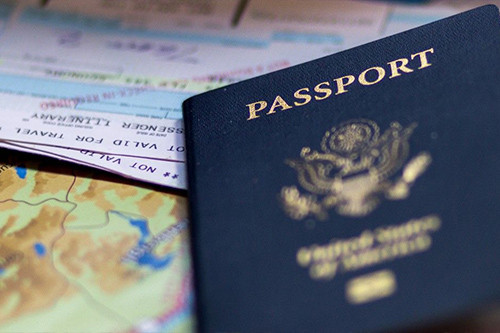 Visa Requirements for Azerbaijan: How to Get a Visa and What You Need to Know
Visiting Azerbaijan for tourism is made easy with various entry options. Visa-free entry is available for citizens of 96 countries, allowing them to stay for up to 90 days. For citizens of 78 countries, an electronic visa (eVisa) can be conveniently obtained online, providing a 30-day validity for a single entry. Citizens of all other countries can apply for a visa at an Azerbaijani embassy or consulate, with specific requirements varying based on the purpose of their visit. For more detailed information on visa requirements and specific country-related guidelines, please refer to our comprehensive article Visa Requirements For Visiting Azerbaijan. Make sure to review these guidelines before planning your trip to Azerbaijan, ensuring a hassle-free travel experience. You can also visit the Official Electronic Visa Portal of the Republic of Azerbaijan.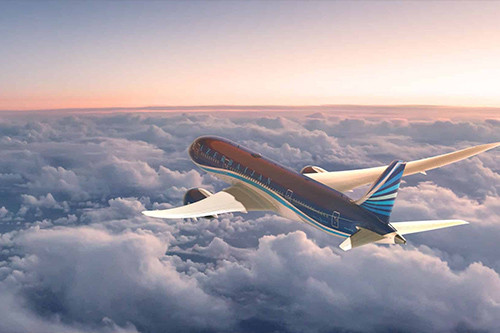 How to Get to Azerbaijan: Flights, Trains, and Buses
Getting to Azerbaijan is primarily done by flights, with Heydar Aliyev International Airport in Baku being the main entry point. Numerous airlines offer regular flights to Baku from major cities worldwide, ensuring convenient access. Train travel is possible from neighboring countries like Georgia and Russia, with the Baku-Tbilisi-Kars railway providing a connection to Tbilisi and Istanbul. While bus services exist primarily within neighboring countries, they offer limited international routes to Azerbaijan's border towns. From there, local transportation or taxis can be used to reach desired destinations within Azerbaijan. Keep in mind that availability may vary, so it's advisable to check with transportation providers and stay informed about travel conditions.
Note that Azerbaijan's land borders are currently closed to passenger traffic due to the COVID-19 pandemic. However, air travel is allowed, and the government has announced that it plans to reopen the land borders in the near future. For more information on how to visit Azerbaijan, see the article How to get to Azerbaijan.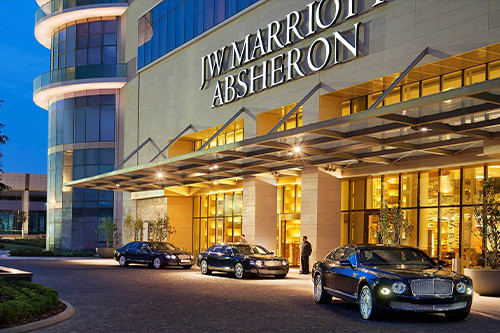 Accommodation in Azerbaijan: Hotels, Hostels, and Guesthouses
Azerbaijan offers a range of hotels to cater to different preferences and budgets. In Baku, you can find luxurious options like the Four Seasons Hotel Baku, known for its elegant rooms and exceptional service, or the Fairmont Baku, Flame Towers, located in the iconic Flame Towers with stunning views of the city and the Caspian Sea. The JW Marriott Absheron Baku is another popular choice, offering contemporary design and a range of amenities. For a boutique experience, the Shah Palace Hotel in Baku's historic Old City combines traditional Azerbaijani design with modern comforts. Outside of the capital, in regions like Gabala, you can find hotels like the Qafqaz Point Hotel, offering comfortable accommodations and beautiful mountain views. Whether you're seeking luxury, convenience, or a unique experience, Azerbaijan has a variety of hotels to suit every traveler's needs. In addition to standalone hotel bookings, you also have the option to book hotels as part of our multi-day tours in Azerbaijan. Our tours provide a comprehensive and curated travel experience, including accommodation, transportation, and guided sightseeing. By booking a tour with us, you can conveniently explore the highlights of Azerbaijan while enjoying comfortable stays at handpicked hotels.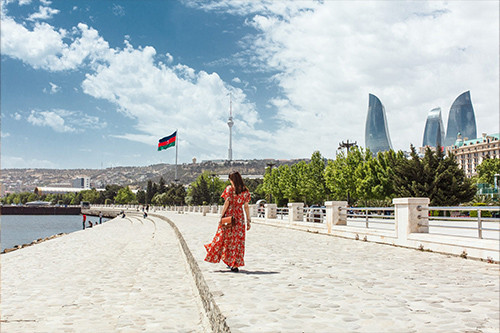 Best Time to Visit Azerbaijan: Weather, Events, and Activities
Choosing the best time to visit Azerbaijan depends on your interests and the experiences you seek. For cultural enthusiasts, Azerbaijan's cultural attractions are available throughout the year, making any time suitable for a visit. If you're captivated by Azerbaijan's natural wonders, plan your trip during the summer months when the weather is warm and sunny, showcasing the country's picturesque landscapes. Alternatively, for those seeking thrilling winter sports adventures, the ideal time to visit is during the winter season when the mountains are blanketed in snow. Discover the diverse offerings of tourism in Azerbaijan by selecting the perfect time to indulge in your preferred activities.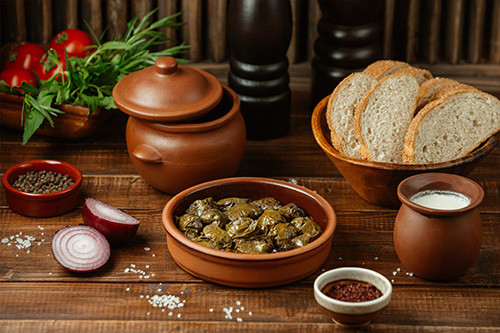 Gastronomy in Azerbaijan: A Delicious Fusion of Flavors
Gastronomy in Azerbaijan is an integral part of the vibrant tourism scene in the country. Azerbaijani cuisine offers a delightful fusion of flavors, reflecting the rich cultural heritage and diverse culinary traditions. From aromatic kebabs and mouthwatering pilaf to savory dolma and fragrant herbs, the cuisine provides a tantalizing culinary experience for tourists. Restaurants in Azerbaijan play a crucial role in showcasing the gastronomic heritage, catering to the diverse tastes and budgets of tourists. Whether you're seeking fine dining establishments serving traditional Azerbaijani dishes or trendy cafes offering a modern twist on local flavors, the country's food scene has something to offer every tourism enthusiast. Embrace the unique flavors of Azerbaijani cuisine as you explore the diverse range of restaurants scattered throughout the country during your tourism experience in Azerbaijan.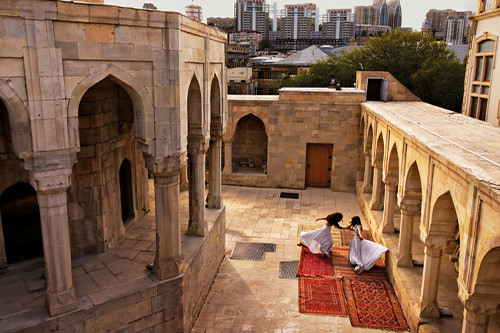 History and Culture in Azerbaijan: A Fascinating Journey Through Time
Tourism in Azerbaijan offers a fascinating glimpse into a culturally rich destination. From ancient civilizations to medieval influences, Azerbaijan's past tells compelling stories. Its architectural wonders, such as the Shirvanshahs' Palace and the Maiden Tower, grace the landscapes, showcasing the country's rich legacy. Visitors can experience the joy of celebrations and festivals, such as the Novruz holiday and the Baku Song Festival, which highlight Azerbaijan's diverse traditions. With its blend of history and culture, tourism in Azerbaijan promises an enriching journey through a captivating destination.
Conclusion: Tourism in Azerbaijan: An Extraordinary Travel Experience
In conclusion, tourism in Azerbaijan is on the rise, with the country investing heavily in its infrastructure and promoting itself as a must-visit destination. Boasting remarkable architectural gems, vibrant cultural events, and stunning natural landscapes, Azerbaijan offers something for every traveler. Despite the challenges posed by the COVID-19 pandemic, the country remains resilient and committed to developing its tourism sector. From the ease of obtaining visas to the range of accommodations available, visiting Azerbaijan is made convenient and enjoyable. Whether you're captivated by its rich history and culture, indulging in its diverse gastronomy, or seeking thrilling outdoor adventures, Azerbaijan promises an extraordinary travel experience that will leave a lasting impression.
Tags: Gabala , Shaki , Caspian Sea , Land of Fire , Visa , Tourism