Khinalig-Anzir Waterfall Off-Road Tour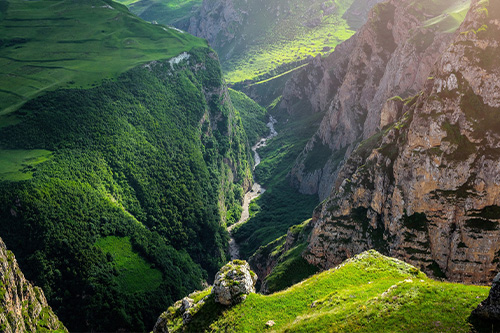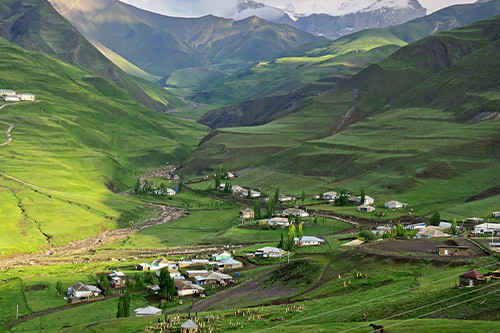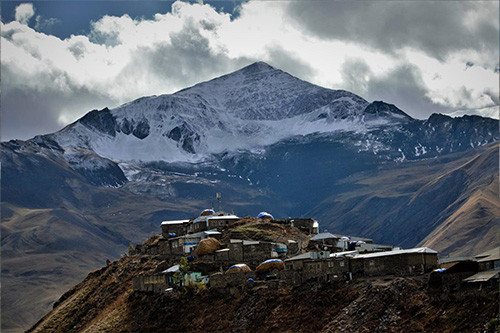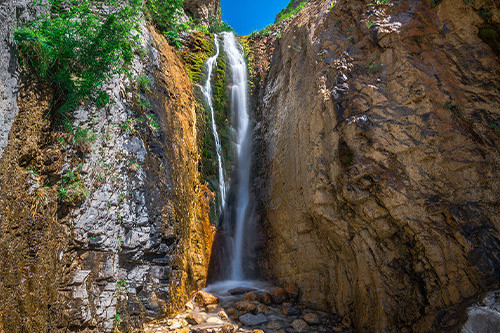 Embark on an exhilarating off-road journey through the breathtaking landscapes of Azerbaijan with our Khinalig-Anzir Waterfall Off-Road Tour. This extraordinary adventure offers an immersive experience that combines the natural splendor of Khinalig village and the awe-inspiring Anzir Waterfall.
Our morning starts out with arranging your transportation from your hotel or apartment, and then embark on a journey. After approximately three and a half hours of travel, we'll arrive in the village of Khinalig, nestled among the awe-inspiring mountains of Azerbaijan. Welcome to Khinalig, a well-kept secret often referred to as the "Village in the Clouds." Here, you'll be introduced to the beauty of wild nature and will be taken along for the captivating adventure. If you're looking forward to be wonderstruck by the mix of natural magnificence and rich cultural heritage, you found the right place to visit!
The route from Khinalig village to the waterfall is a serene and awe-inspiring display of untouched natural beauty, where you'll feel far removed from the influence of human activity. During this scenic journey, you'll have the opportunity to traverse a picturesque mountain river on the back of a graceful horse, immersing yourself in the pristine wilderness, before arriving at the stunning Anzir waterfall's foothills where you have the opportunity to breathe out and relax for half an hour, taking beautiful pictures of the landscape or just enjoying the view.
The subsequent leg of our journey involves ascending directly to the waterfall, which heaves beside your gaze, tall and strong force of nature leaving everyone a little speechless. The pathway, a slender and meandering trail, winds its way through the lush greenery, guiding you towards the breathtaking panoramas, the invigorating mountain air, and, naturally, the captivating sight of the Anzir Waterfall itself.
At this point, every visitor with Azerbaijan Travel International will have the opportunity to take as much photos as they like and truly enjoy the beautiful view beside them. Following this, we will retrace our steps and make our way back to Khinalig village.
In Khinalig, our guests will be treated to a soothing tea break, allowing them to bask in the panoramic sights of the rugged mountain peaks and landscapes. This interlude provides a chance to gather strength before embarking on the return journey to Baku, ensuring a relaxing and enjoyable experience.
Tour Category: Exclusive Tours
Minimum number of people: 1
Included: tea treatment in Khinalig, professional English speaking guide, the entry tickets to the national park, comfortable transport with air conditioning and seat belts
Excluded: Personal expenses, clothing, shoes, equipment and other personal items, additional horse rides
Note: Additionally, you can rent a horse for your backpacks