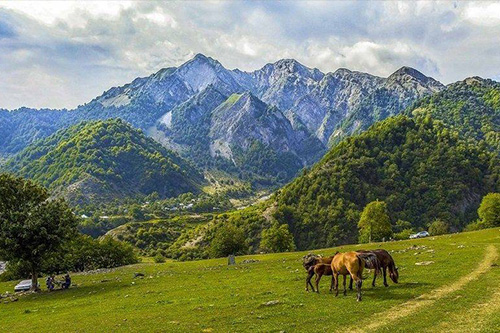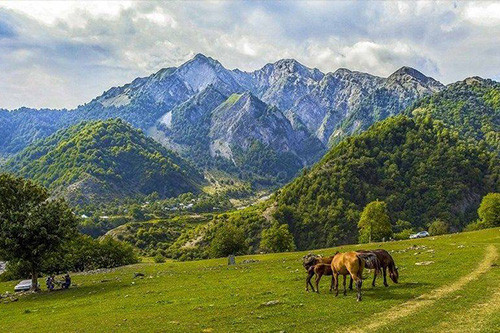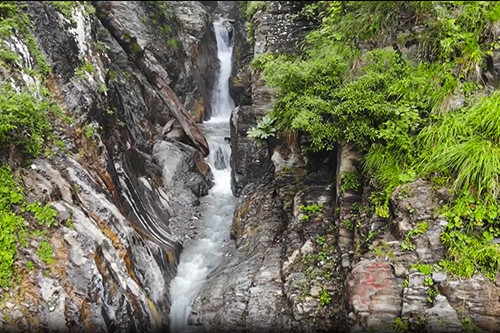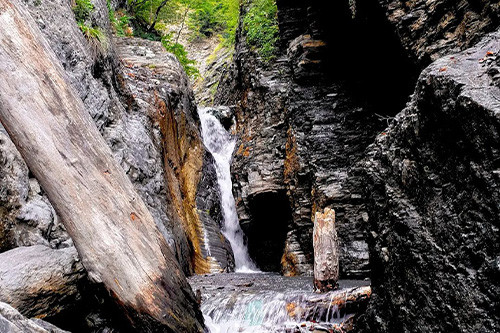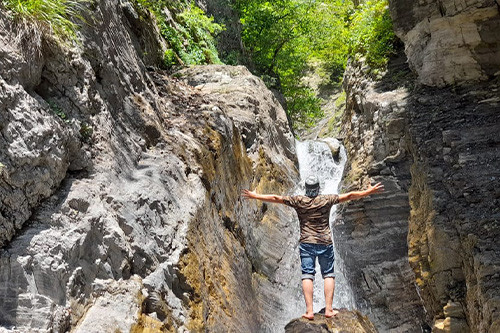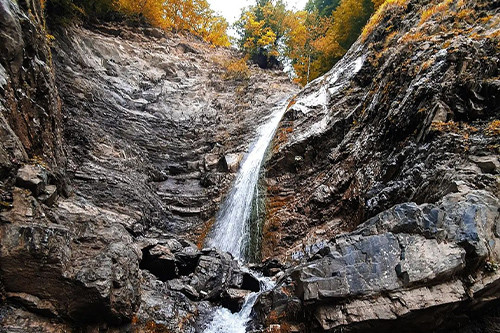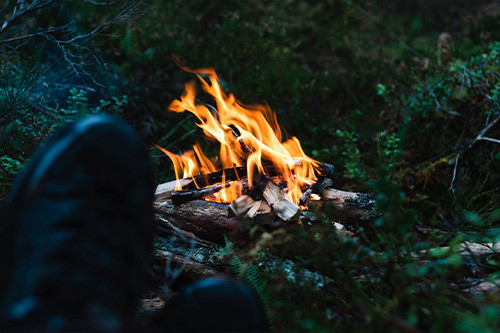 During the Duruja Waterfall Hiking Tour you will discover the breathtaking Duruja waterfall, located just a stone's throw from the village of Duruja. You will embark on an unforgettable journey to this charming natural wonder. Duruja Waterfall boasts several tiers, each showing its own unique charm. You will immerse yourself in the enchanting surroundings as we light a fire in this picturesque setting, providing the perfect opportunity for a delightful picnic. Indulge in an invigorating tea made from local herbs that will take your hikes to new heights.
Our journey begins with departure from Baku to the place of the beginning of the hiking - the village of Duruja. The road to Gabala (216 km) takes about 3-3.5 hours. But despite this distance along the road, you won't be bored, because one after another you will discover landscapes of beautiful plains, then forested mountains. In addition, unlike other companies specializing in ecotourism, Azerbaijan Travel International provides you with not just a mountain guide, but a guide with experience in conducting excursions to historical and cultural attractions.
We begin our trek from the village of Duruja, which is one of the highest mountain villages in Azerbaijan. The village is surrounded on all sides by mountains, rocks and forests. Duruja is an ancient village of seasonal nomads living throughout Azerbaijan. We will tell you about the people, the history of this village, and also you will have the opportunity to take excellent photographs against the backdrop of medieval rural houses, a mosque and an ancient cemetery.
Keep your cameras ready, because now we are heading along one of the most beautiful trails in Azerbaijan. Along the route you will see as many as three waterfalls, the last of which is the Duruja Falls of the same name. We pass through stony rivers, a dense forest, ups and downs that one by one will open views to canyons and rocks of the majestic mountains of the Caucasus.
The final stage of the tour will be a rest at the waterfall, where you can enjoy the views and sounds of nature, have your meal, pick healthy wild herbs (thyme, mint, chamomile) for your tea or dishes, chat with other participants, light a fire. Upon completion, our professional team will take you back to Baku with comfort and care.
Tour Category: Exclusive Tours
Minimum number of people: 1
Included: Professional English speaking guide, comfortable vehicle with air conditioner and seat belts, photos, pickup, drop-off, picnic and tea during the tour.
Excluded: Personal expenses.