Horseback Riding Tour in Azebaijan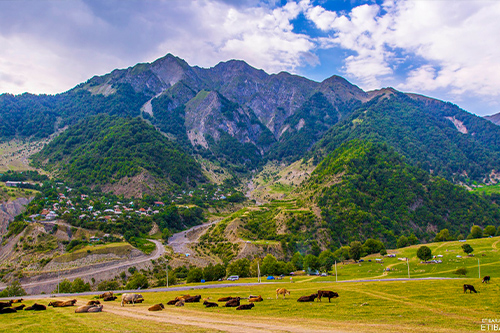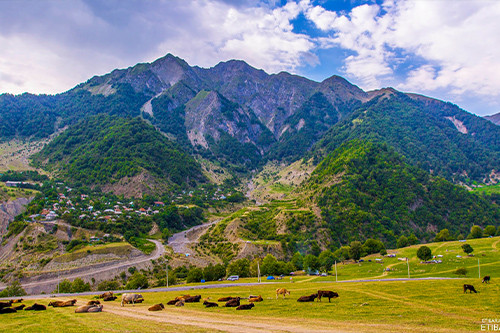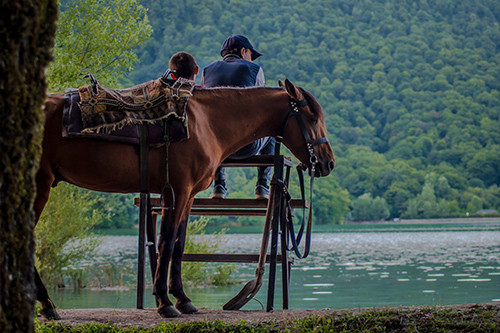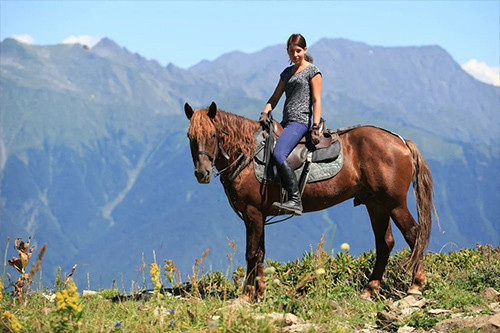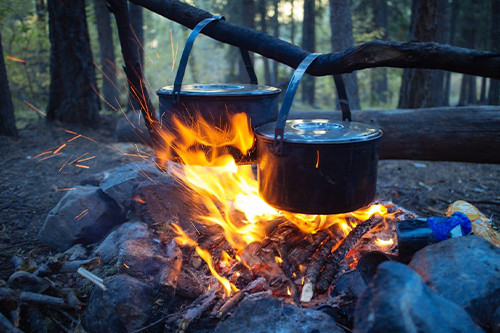 Horseback Riding Tour in Azerbaijan is a unique experience that combines two things – horseback riding and hiking in the picturesque nature of the majestic mountains of the Greater Caucasus. During our equestrian tour you will visit those places that have not been stepped on by a human – you will not see cigarette butts or plastic bags anywhere. And the only soot from the fire was left by our tourists during the horse trips organized by our company.
This tour is guided by a real horseman and the horses that you will on this horseback tour are a another topic, which the guide will tell you during the trip. After all, not every horse is adapted to go through such route and at the same time take care about your safety. This can only be done by yaylak horses, who have faithfully served the sons of the mountains of the Greater Caucasus for centuries. The horses that you ride during this unforgettable adventure are real SUVs! These qualities make them so valuable and loved in conditions where not a single wheel can pass. Only the sky, only the wind, only joy ahead!
During this horse riding tour, you will ride along a mountain river surrounded by dense forest, and the descents and ascents of the hills will give you a real feeling of that same joy from your childhood when you could not stop your laughter while swinging. For this ride, you do not need to take a bottle of water with you – you will drink the purest mountain water, which you will not find in any store, and after riding three kilometers deep into the forest, our guide will prepare wood-fired tea for you from the same forest, from medicinal herbs growing on this untouched land, the taste of which you will remember for a long time, as well as you will have a picnic.
But that's not all! Before leaving for Baku, after horseback riding, you have to visit one more place. A teahouse, from where a great view of the mountain where you rode horses will open to your sight. The locals call this place the eagle's nest! Here they will pour you tea from other herbs and serve a jam from wild strawberries, blackberries, raspberries and other berries that are gathered once a year.
We pick you up from your hotel and leave Baku. In 20 minutes in outskirts of Baku we go to the market to buy some snacks for the road to Gabala.
When we reach Laza village in Gabala, special off-road cars will pick you up and take to the starting point to start riding horses.
When the riding is finished, we go for tea in Eagle's Nest restaurant in Laza village. After we finish tea break, we depart to Baku.
Tour Category: Exclusive Tours
Minimum number of people:
Included: Professional English speaking guide during the trip, a comfortable car with seat belts and air conditioning, transfer from the hotel and back to the hotel, local off-road cars, local guide and horseback riding instructor, horses, cargo logistics during the tour, tea from local medicinal herbs and picnic (halal sausages, salad from cucumbers and tomatoes, bread baked in tandir, local homemade cheese) in the forest, tea and jam in the village restaurant.
Excluded: Insurance, personal expences.
Note: Distance of the horseback riding tour is 6 km, difficulty is medium, the whole riding part of the tour, including picnic break is 3-4 hours, tea in a village restaurant takes about 30 minutes. Age limitation for this tour is 13+