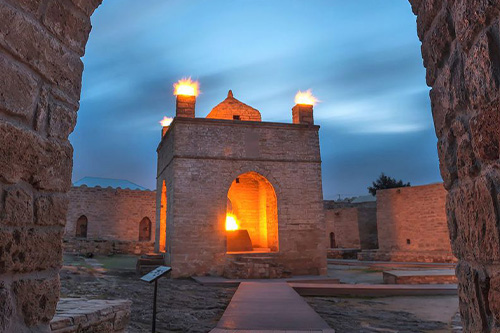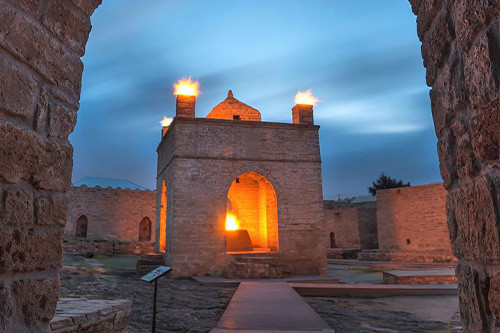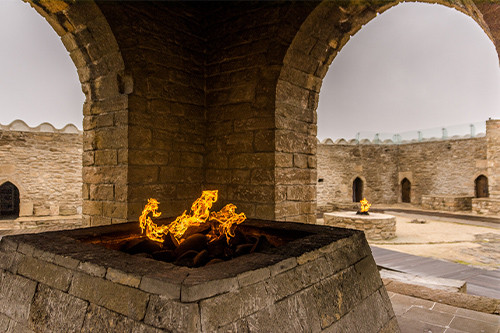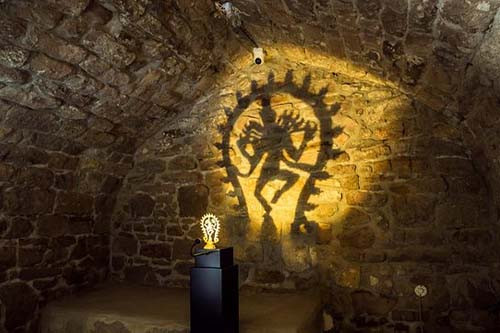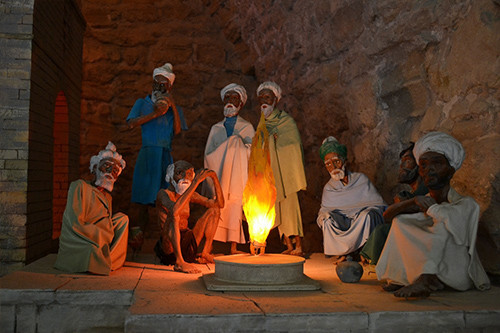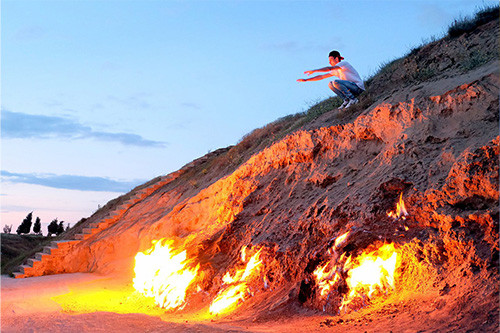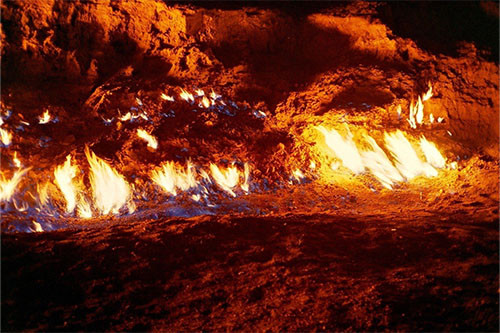 Experience the Absheron Tour and discover the mystical allure of Ateshgah and Yanar Dag. This full-day excursion takes you on a journey through two ancient and historically significant sites that have been intertwined by culture and history for centuries. Unveil the captivating legends and intriguing facts surrounding these sites as your local guide leads you through the wonders of Ateshgah, a temple revered by Zoroastrians, Hindus, and Sikh pilgrims. Marvel at the unique architectural features of this remarkable historical monument located near Baku.
Before starting the Absheron tour, you will have lunch at the picturesque Old Garden restaurant in the Old Town, which includes green kutab, meat kutab, mixed kebabs - lamb, lula, chicken, vegetables, pilaf, choban salad, soft drinks.
The first stop on the tour is one of the most visited historical sights of Baku - Atashgah, also called the Temple of Fire. This sanctuary of eternal fire was built in the 17th century on the site of the oldest temple of the Zoroastrians. For two centuries it was a place of pilgrimage for Hindus, Sikhs and other representatives of exotic Eastern cults. Ancient exhibits, located in the cells of Hindu and Zoroastrian hermits, will tell you how these ancient world religions were practiced.

In addition, visiting the temple, you will see the famous guest house, where the "father of three musketeers" Alexander Dumas, the great Russian chemist Mendeleev, and also such famous artists as Vasily Vereshchagin and Grigory Gagarin stayed.
The next stop on the tour will be Yanardag - Burning Mountain. The eternal natural fire, flashing from the depths of the mountain over millions of years, is a unique natural phenomenon. The fiery line surrounding the foot of the hill will give the impression of a country of lights and leave unforgettable memories of the tour.
Tour Category: Day Trips
Minimum number of people: 1
Start Time: 02:00 PM
Duration: 4 hours
Included: Professional English-speaking guide, entrance tickets to museums (Temple of Fire, Yanardag), comfortable car with seat belts and air conditioner.
Excluded: Transfer from the hotel, personal expenses.
Note: Collection point to start the tour is at the Puppet Theatre in the center of Baku.