Azerbaijan is a winner of NatGeo Traveler Awards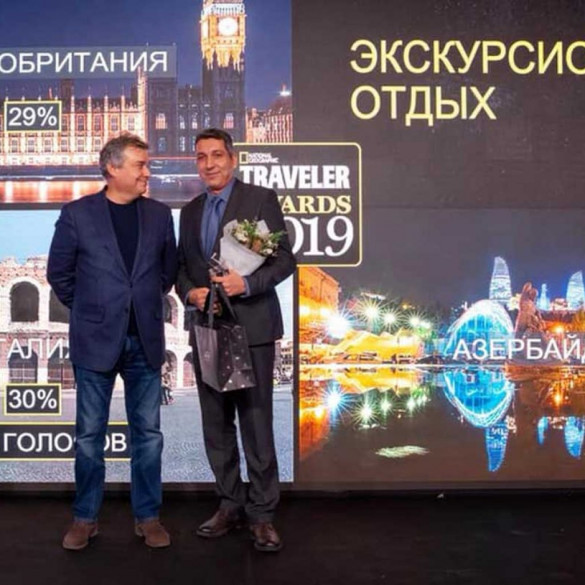 In 2019, Azerbaijan won the National Geographic Traveler Awards, which was held on November 28 in Moscow. Every year the magazine determines the best in the world of tourism.
Online voting took place in 24 major categories. Also in 2019, NatGeo Traveler had several special nominations. The official website of the award reports that more than 450 thousand people took part in the vote – and that this is a record figure for all 9 years of the existence of the award.
Azerbaijan became the winner in the nomination "Best tour vacation". The voting was distributed as follows:
Azerbaijan – 30%
Italy – 29%
Great Britain – 29%
Portugal– 6%
Belgium– 4%
Israil – 2%
Tags: National Geographic , Azerbaijan , NatGeo