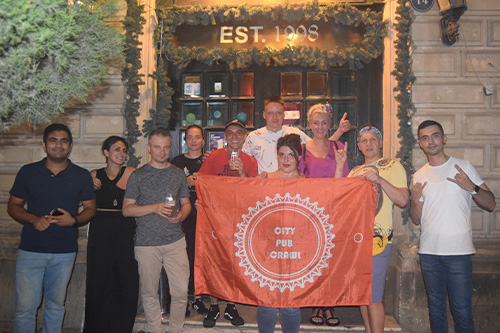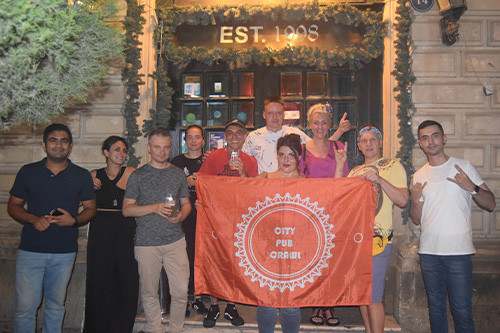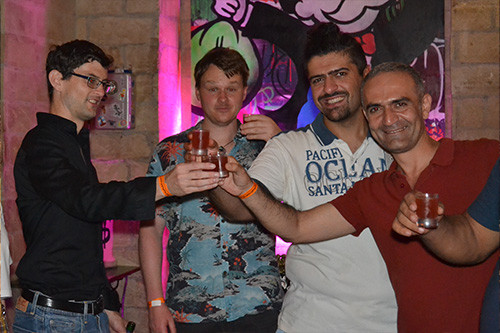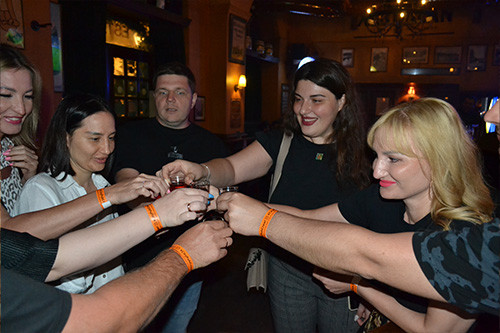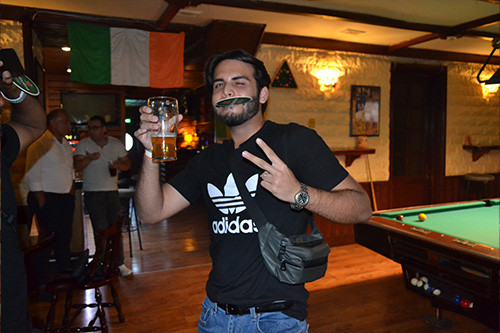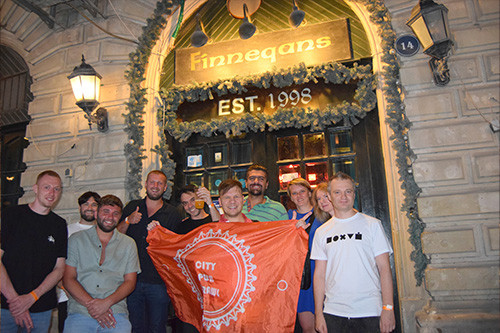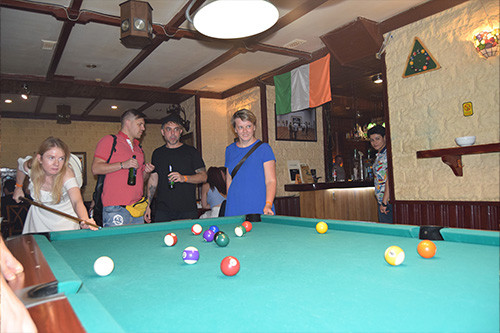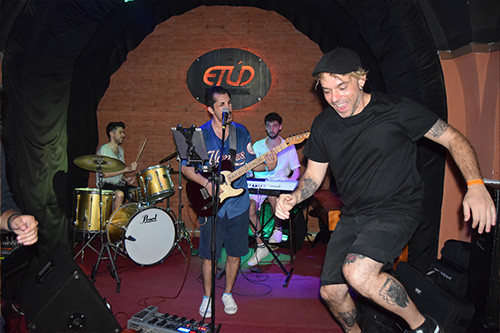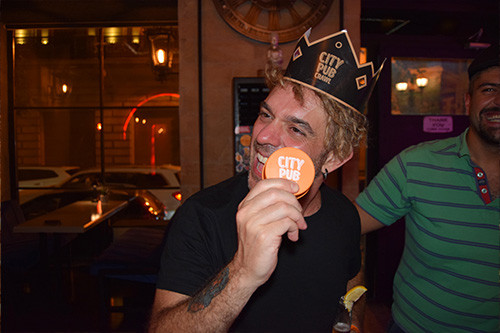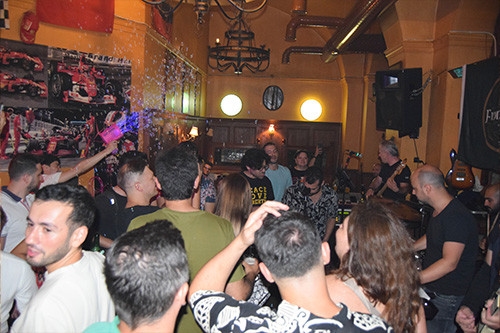 Baku City Pub Crawling with ATI is a group tour for residents of Baku and its guests. This is a tour for those who like to relax with alcohol after a nervous day. A trip to English-style taverns (pubs) was invented by British drunkards back in the 18th century. Several pubs, a group of people eager to get around them all, the required amount of coins and determination - a necessary condition for Pub Crawling.
At least one portion of alcohol is drunk in each pub, the degree of drunkennes is ascending, the task is to get to the last pub on the list. It doesn't matter: on your own two feet or on the shoulders of your friends, in consciousness or out of it... the main thing is to get there and drink at least one shot. And then you can fall into unconsciousness with a clear conscience. The highest aerobatics in Pub Crowling is the "Golden Mile", when you need to go through twelve taverns before dawn.
Baku is not Britain, and the drinking culture of Azerbaijan is different: they like to drink and eat a lot. But Azerbaijanis have always been multicultural and willingly allowed new traditions into their lives. New traditions do not have to be exact copies of the originals; only the concept is preserved. This is how Baku City Pub Crawling appeared - a light version of the classic one. Four pubs in good company with professional entertaining guides are offered on Fridays and Saturdays to Baku residents and guests of the capital by the tour operator Azerbaijan Travel International.
The guides spice up the weekend with exciting and fun games, such as rolling a rose out of a napkin, imitating a robot dance, drinking a glass of water the fastest, holding out the longest with an ice cube in your collar, and many others. In addition, guests are given tricky tasks like: introducing themselves and saying hello in Azerbaijani, having a drink with a stranger for bruderschaft, exchanging clothes with someone, or drawing a tattoo on themselves with a felt-tip pen. The winners receive prizes and the title "King of the Party".
Each pub offers the guest one drink, which is included in the price of the tour. Then do it yourself, as much as you want and, most importantly, as much as you can.
The tour has an age limit of 18+.
You may also wish to see our Baku Night Tour
Tour Category: Day Trips
Minimum number of people: 1
Start Time: 09:00 PM
Duration: 3 hours
Included: Four shots, photography, guiding
Excluded: Additional food and drinks