Toragay Mud Volcano Hiking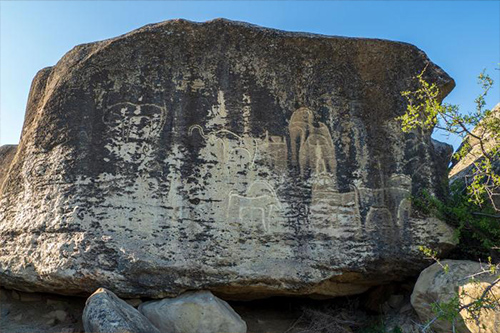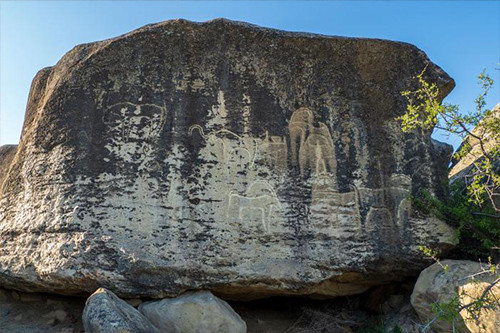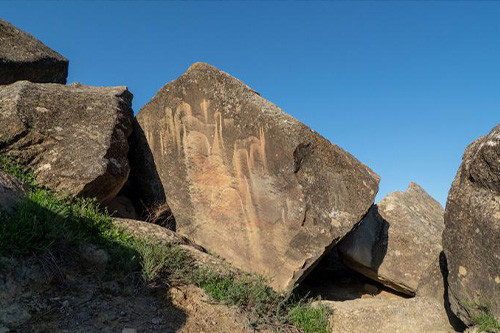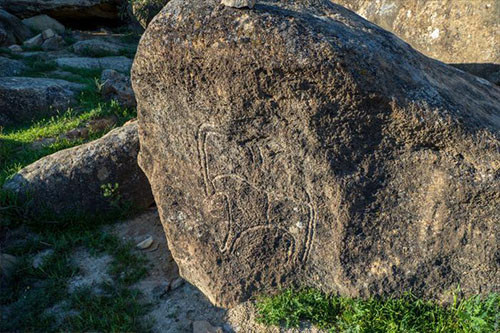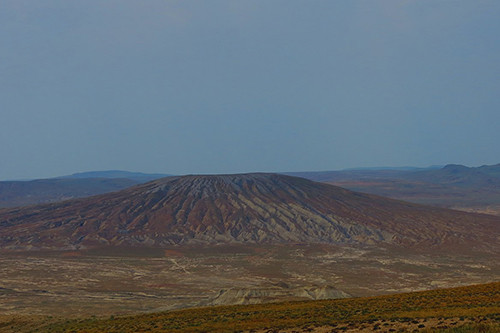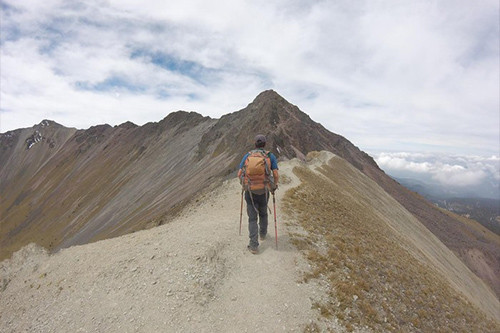 Going on a hike to the Toragay mud volcano, located at an altitude of 402 meters above sea level, you will get an unforgettable feeling of peace and detachment, you will get to where the last person lived 20 thousand years ago. The semi-desert relief, typical for the environs of Baku, with many mountains and hills, will remind you of how our world once was without cities and technologies, of how our ancestors fought for survival tens of thousands of years ago.
This unique hiking route offers not only alien landscapes with sparse vegetation, but also rock paintings left on the rocks in the prehistoric period, a primitive percussion musical instrument made of stone - gavaldash, mud volcanoes that are still active today, and you will also get the opportunity to see wild horses, in whose veins flows the blood of the horses of the great horde.
We will start our hike from Jingirdag Mountain, where you can see many rock paintings reflecting the prehistoric life of man. There are also yalags, immovable utensils dug out by ancient people on solid rocks to collect rainwater, and three gavaldashs and the foundation of a three-room building, built presumably in the 10th-12th centuries.

Then we reach the Toragay volcano, the highest mud volcano of Gobustan, spewing lava, mud and liquid, according to known data, 6 times between 1841-1950. The eruption of the mud volcano was accompanied by strong explosions and underground roar. Gases coming out of the deepest layers of the earth immediately ignited. At the moment, the volcano is inactive, and the depth of the dried lava crack corresponds to the average height of a person.
After visiting the volcano, we will take a break for lunch and rest, enjoying the silence and views of the open area. After the picnic, we move to the last point, where comfortable transport will be waiting for us to return to your hotel in Baku. And on the way you will see another gavaldash, on which you can knock and dance, like our ancestors
Tour Category: Exclusive Tours
Minimum number of people: 2
Included: Professional English speaking guide, transfer from the hotel and back to the hotel, comfortable car with seat belts and air conditioner.
Excluded: Personal expenses, food.