Aliaga Vahid – (First Azerbaijan Rapper) Meykhana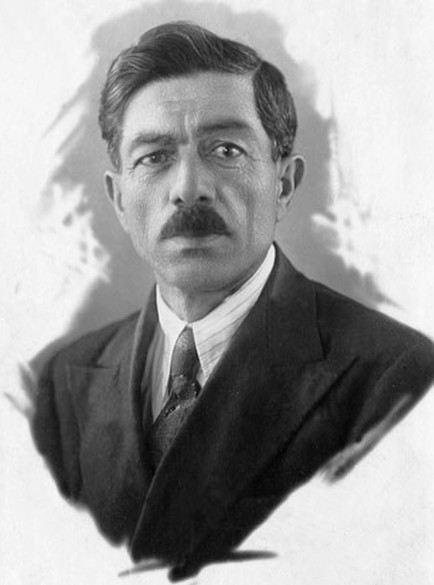 Aliaga Vahid is an Azerbaijani poet and writer, he can be considered the founder of the genre of meyhana. Meyhana is a kind of modern rap, Azerbaijani folk musical and poetic creativity based on Gazelles. A gazelle is a lyrical poem consisting of seven couplets with a redif – a word repeated after a rhyme in each rhyming line.
Today, walking through the Old City of Baku, which is called Icherisheher, you can see an unusual monument to the great poet – the bust of Vahid. The bust itself represents the heroes of the work of Vahid's gazelles. This is how the sculptors Rahib Hasanov and Senan Salamzade were able to convey the significance of the poet and writer's creation in the life of Vahid himself.
The main component of meyhana is improvisation, accompanied by interesting speech turns. Each meyhana begins with an introduction to a specific topic, and the last two lines of one of the participants, which are remembered for their uniqueness and generalizing the chosen topic, are subsequently repeated by each of the participants. Several people participate in the meyhana, at least two poets.
Aliaga Vahid grew up in a carpenter's family, he spent his adolescence and a small part of his youth as a simple laborer. This is reflected in the 1991 film "Gazelkhan", which showed the difficult life of Vahid and the formation of his personality as a poet and writer. After studying for only two years in a madrasa (religious school), Aliaga realized that religion is not what interests him and what he will devote his life to. It all started with the fact that he signed up for the literary circle "Mejmeyush-Shuara", where Muniri and Azer Imamaliev (Buzovnaly) became his teachers.
Subsequently, it was Imamaliyev who awarded him the pseudonym "Vahid". From the Azerbaijani language, the word "vahid" is translated as "the only, unique, one". We think that the teacher gave his student this pseudonym due to his unique talent and mastery of versification.
In writing lyrical and satirical works, Vahid was inspired by the works of great creators of not only Azerbaijani, but also world literature – Nizami, Fuzuli, Khagani, Nasimi, Shirvani. Aliaga Vahid was in demand among the people – they loved him for introducing gazelles into everyday life, because Vahid's gazelles flew from house to house, they were memorized and voiced everywhere. So, among the people, Vahid acquired a new pseudonym – Gazelkhan.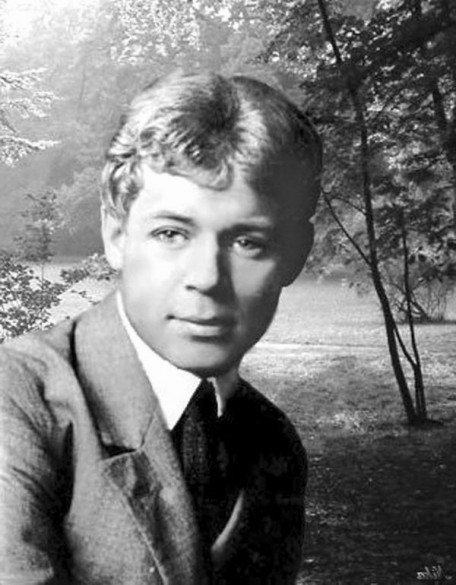 In 1924, when Sergei Alexandrovich Yesenin was in Baku, two folk poets met in one of the local teahouses. When Sergey Yesenin wanted to pay for his order, he was told that everything had already been paid for him. So, Sergey Alexandrovich acquired a friend – Aliaga Vahid. Aliaga Vahid invited Yesenin to literary meetings (mejlis), where Yesenin first heard the motifs of Azerbaijani folk art – mugham – Bayati-Shiraz. Vahid tried to give at least a piece of Persia, which the Russian poet was so eager to get into. Sergey Yesenin's "Persian Motives" echo both Azerbaijani and Iranian motives, which he was able to find out about in Azerbaijan.
Considering all the above, we can conclude that Aliag Wahid's personality is a true example of a natural talent. After all, he, having no secondary, and subsequently higher education, managed to achieve national fame and will be remembered as a master and creator of the literary work. Our dear guests of the capital can learn more about the extraordinary poet on a tour of the Old City from professional guides.
Tags: baku , Old City , Azerbaijani musicians , Aliaga Vahid , Meyhana , Gazelle , Sergei Alexandorovich Yesenin , Persia