Azerbaijan Traditional Lunch
visibility 1147 comment 0
Lunch in Baku requires a preliminary reservation quite often, since at lunchtime the restaurants and cafes of the city center are crowded. There are enough people who want to gain strength in the middle of the working day both among workers and among those who are resting these days – both residents of Baku and guests of the city.
Considering all combinations of flavors, lunch is in no way inferior to dinner. Usually lunch is composed according to the traditional scheme of a three-dishes complex, it includes a first dish, a main dish – a second dish and a snack in the form of a salad or local starters.
Regardless of the place of lunch, whether it is elite Baku restaurants or road cafes, there are always cheese, fresh vegetables and greens and pickles on the table. While the guest makes the main order, the table is occupied with all kinds of meat slices, pies and pancakes with meat, so that it would not be boring, but tasty to wait for the first dish. Bread "Tandir", baked in a traditional oven, and always adorns lunch in Azerbaijani style.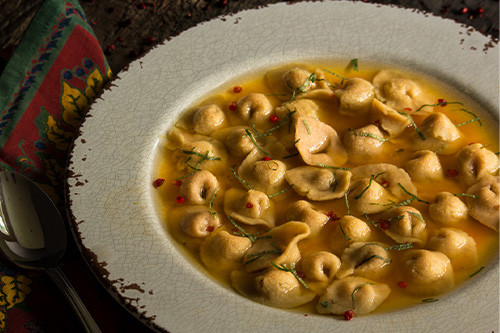 The Hot soup made of small dumplings with meat filling is a kind of winter delicacy of Azerbaijani cuisine. It is believed that the more these dumplings are placed in a spoon, the more skillful is the cooker. Virtuosos manage to stick Dushbara so tiny that up to fifty pieces fit them in a spoon. The ideal filling for Dushbara is minced meat from two types of meat beaten together: beef and lamb.
The features of Azerbaijani-style lunch in hospitable catering establishments are best appreciated under the professional guidance. Some of the guides of the leading travel operator of the country – Azerbaijan Travel International are not only the tour guides, but also culinary specialists. An excursion into the tradition of cuisine and professional recommendations are guaranteed.
You may wish to visit our travel vlog on YouTube channel
Tags: Baku , Azerbaijan , restaurant , Cuisine , Lunch , Guests