Cinematography of Azerbaijan: The Origin of the Movie in Azerbaijan
visibility 1069 comment 0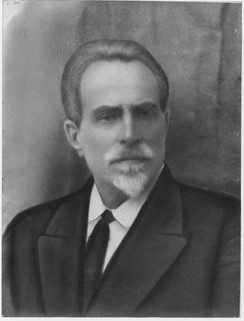 December 2000, the former President of Azerbaijan Heydar Aliyev signed a decree proclaiming August 2 a professional holiday of filmmakers of Azerbaijan. We have used to consider the day of the establishment of Azerbaijani cinema as 2 August 1898, when the Jewish-originated photographer –Alexander Mishon, designed the first movie in Azerbaijan , using the cinema of the Lumiere brothers.
Up until recent years, film historians thought the first movie produced in Azerbaijan dated back to 1916 with the movie titled "In the Realm of Oil and Millions". The plot was based on the actions of the then-famous novel by Ibrahim Musabeyov: a group of men persuades the local population that they are actually very rich and everyone can become a millionaire (hidden subtext, which said that the Tsar's power leaves the people only the opportunity to dream about living abundantly, instead of providing real opportunities).
Years pass, and famous Azerbaijani movie maker Aydin Kazimzade revealed that the real date of the first movie is not 1916, but 1998. This fact could justify that Azerbaijan was one of the firsts in the development of cinema.
Alexander Mishon moved to Baku in 1884 from his native town – Kharkov. He was one of the foreigners who settled in Baku during the Second Oil Boom, as majority of foreigners during that time. Here, he decided to take up photography in his own studio, continuing the path of his father, who was a photographer.
Tags: Azerbaijan , Cinematography of Azerbaijan , In the realm of oil and millions , Kharkov