Gabala – the second cultural capital of Azerbaijan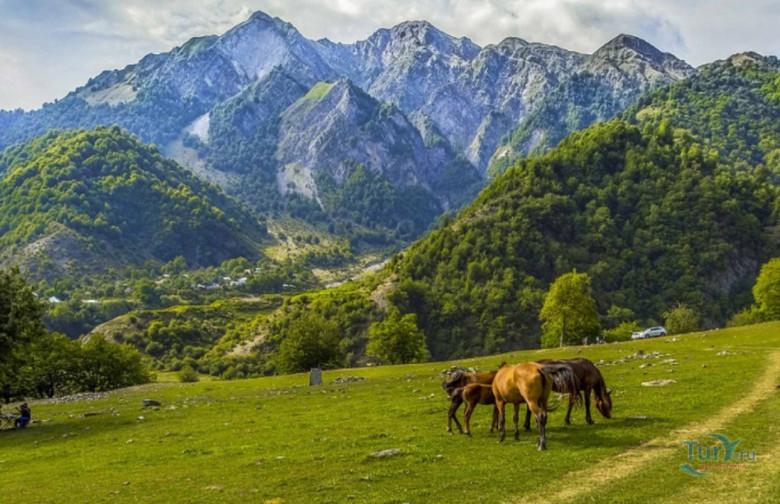 The history of the city Gabala has its roots in the beginning of our era.In the first century, Gabala citywas founded here, which was the capital of the ancient state of Caucasian Albania. He survived the Albanian era, lasted one and a half thousand years and was destroyed during the military campaigns of the Safavidkings five hundred years ago.
In 1973, the village located on the site of the ancient Azerbaijani trade and cultural center received "City" status.But the peak of its development came in recent years. for several yearsGabala city has turned into a pearl of the north-west of Azerbaijan.
Several slopes for amateur skiers, as well as one of the most difficult professional ski slopes in the world, have created the city a reputation as a sought-after ski resort of international importance. The modern shooting club located in Gabala reinforces the sporting significance of the city.
The annual international music festival raised the city to the level of the second cultural capital of Azerbaijan. And in 2013, Gabala was declared the cultural capital of the Commonwealth of Independent States by the CIS Interstate Fund for Humanitarian Cooperation.
Due to the eventful history, peaceful nature and sport, Gabala has become a favorite vacation spot for both Azerbaijanis and guests of the country.
A tour to the city of Gabala, a city in the north-west of the country, will allow you to see the diversity of nature and history of Azerbaijan. The road from Baku to Gabala is a journey through several cities, regions, through parts of the world, including moving from East Azerbaijan to West. Change of climatic zones, change of landscapes is sometimes very striking. High rocky mountains, covered with dense forests, mountain rivers and lakes – this makes the tour to Gabala an adventure with unforgettable impressions.
Tour to Gabala, can purchase at the link https://ati.az/m_tour/shamakhi-gabala-group-tour/
Azerbaijan Travel International guarantees tourists the professional quality of services, reliable information and a wonderful pastime.
Tags: gabala , lake , Caucasian Albania , Mountains , Ski resort