Karabakh horses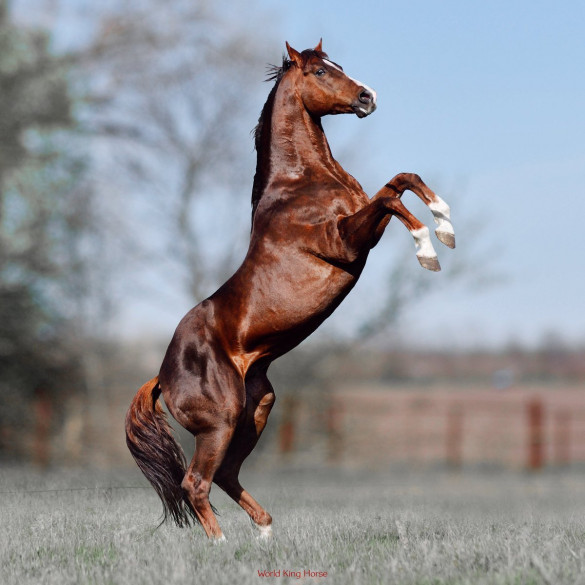 For thousands of years ago horses have been a faithful friend and companion of people.
Horse breeding has been practiced in Azerbaijan since ancient times.
The horse has long been considered a symbol of honor, nobility, success and victory in Azerbaijan. For a long time, a man in Azerbaijan was judged by weapon and horse.
One of the ancient regions of Azerbaijan – Karabakh – from ancient times was famous for a special breed of black horses – "Karabakh horses". For many generations, this breed belonged only to the Karabakh khans. The main place for breeding purebred horses was the Khan factory, where the keeping of horses of other breeds was prohibited, which contributed to the preservation of the purebredness of the Karabakh horse.
The Khan's plant was the main nursery for purebred horses, which were not sold, but only presented as a gift "as a sign of friendship and gratitude."
Until the end of the 19th century, the Karabakh breed of horses was the beauty and pride of the Caucasus, worthy not only of a princely, but also of a royal saddle. As well as some animals of European countries – Poland, France, England she also represented one of the best oriental breeds, which had a huge impact on horse breeding in the 19th century in south of Russia,
Karabakh horses are known for their speed, agility, good disposition and shiny coat. The Karabakh horse is small, its average height is no more than 150 cm, with well-developed muscles, deep wide chest, strong legs. The head is set proudly, the forehead is high.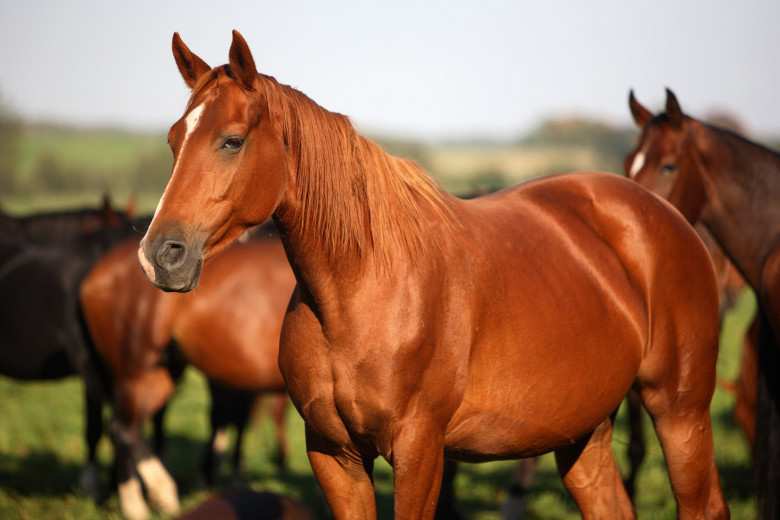 Characteristics of the Karabakh horse – Timid and at the same time brave, unusually obedient and loyal to the owner, but also with a "zest" in character, well adapted for riding and tireless at long distances. The horse moves clearly and quickly.
But the main feature of these horses is their golden color, for which they were called "sarylar", that means – golden.
Starting from the 19th century it was allowed to export Karabakh horses outside Azerbaijan.
Karabakh breeders were also used in the breeding of the Kabardian horse.
The great Mikhail Lermontov also wrote about the invaluableness of the Karabakh horse in his poem "The Demon".
The ancient equestrian team game "chovgan" on Karabakh horses, in 2013 was included in the UNESCO Intangible Cultural Heritage List.
Karabakh horses are a symbol of the national heritage and pride of Azerbaijan.
Tags: Azerbaijan , UNESCO , Khan , Mikhail Lermontov , Team game chovgan , Karabakh horses