Pomegranate Festival in Azerbaijan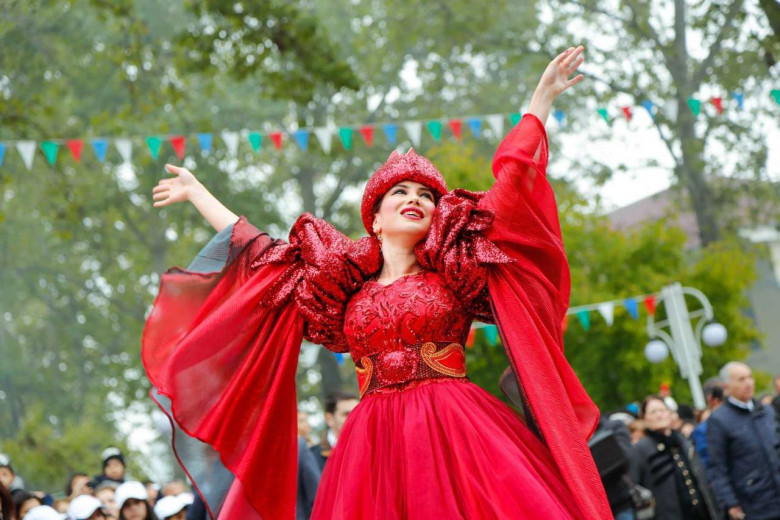 Every year during the days of collecting pomegranate in the Goychay region of Azerbaijan with the support of the Ministry of Culture of the Republic of Azerbaijan, State Tourism Agency of the Republic of Azerbaijan, as well as the Executive power of the region, a great pomegranate festival is held. Pomegranate is considered the king of fruits in Azerbaijan, and Goychay is the center of pomegranate production, because all varieties of pomegranate are grown here. Exhibitions are held in Goychay on these holidays, where gardeners show varieties of pomegranate, pomegranate juices and other products made of pomegranate.
The area of the Goychay region is approximately 4 thousand hectares, where about 50 thousand tons of pomegranates are grown every year. From time immemorial, pomegranate is a source of income for local residents. On the territory of Goychay there is the world's only museum of pomegranate.
During the festival, various exhibitions are held on the central square of the city, a fair is unfolding. At the exhibitions held on the holiday, such varieties as Veles, Shirin, Guleisha, Shikhbaba are exhibited. Also, during these days of the pomegranate festival, a competition is held annually, which is called "The largest pomegranate fruit", where the largest fruit, weighing more than 1.5 kilograms, was demonstrated.
This year, Azerbaijan Travel International media group visited the pomegranate festival. We present you the photographs taken from the festival.
Tags: Azerbaijan , Pomegranate Festival , Goychay