Azerbaijan- a precious treasure for a botanist!
visibility 3336 comment 0
It is not a secret that Azerbaijan is a truly incredible land! Fascinating views on the serrated chains of blue-grey chains of Guba mountains, on the azure lakes of Gyoi-gyol, Maral-gyol and Nohur-gyol, (Gabala), with reflected emerald dense castles-forests of the Lesser and Greater Caucasus in their waters, on the shore of sapphire Caspian Sea, cordoned off with mossy stones – the perpetual bystanders of seagulls squawking, on the pearly mist that covers tiled slopping rural house roofs of Saribash (Kakh) and Laza (Gusar) villages and on the silver streamers of mountain waterfalls – Ilisu (Kakh) and Seven Beauties (Gabala), foaming with colourful whorls in the sunlight will amaze everyone when he comes to the Land of Fire!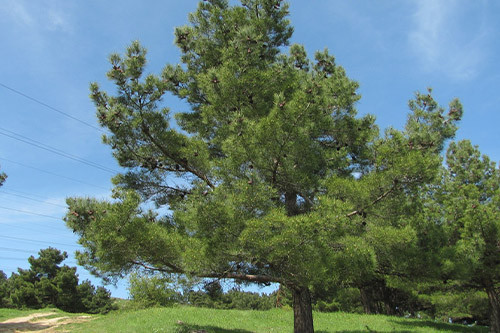 Such diversity of the plant life stemmed from the unique number of climatic zones: in Azerbaijan there are nine of eleven of existing climatic zones ! That is exactly why it can be met such widely diversity of flora in this amazing country: from camelthorn plant in the desolated grounds of Absheron to juicy lemons in the subtropical forests of Lenkoran. Each plant has its importance and value in a daily life of urban and rural population.
Eldar pine – Pinus eldarica
Eldar pine is an endemic plant; it means the plant with a restricted range and number and that is why it is a rare and endangered species. Eylar-Owgi ridge stretching on the north-west part of Azerbaijan has long been the seat which it is grown and the age of this place accounts for 80 billions years! The pine needle is rich with carotene and vitamin C, the tree is saturated with tar and the timber is used as the main building material.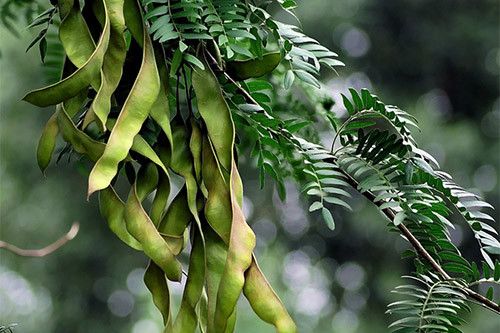 Caspian acacia is a very drought-resistant, tolerant of the soil plant which is represented in nature as tree or bush with height of 8-10 metres. The tree is in danger of extinction. It is widely used in the area of medicine: green parts of the tree act as a vasodilator, decreases a blood pressure and relieves breath. It is the main containing of the preparations which are used for hypertension treatment, in an anti-spasmodic inebriation and bronchial asthma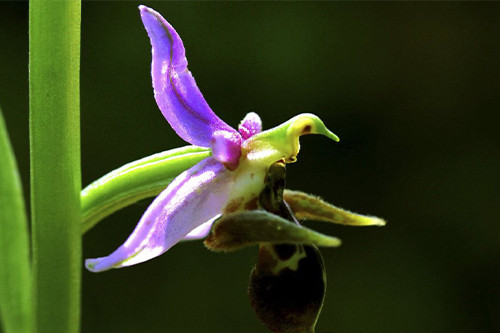 The wreath of all Azerbaijani folklore is the rarest flower Kharibulbul which is grown only in the territory of Azerbaijan – in the areas of Karabakh (Shusha). It spills majestically with bright, from emerald-malachite to crimson-purple shades, mosaic leafs. The etymology of the name "Kharibulbul" is coming from Azerbaijani words "khar" – "thorn" and "bulbul" – "nightingale". If you have a look at the wonder-flower you can notice that it is similar to the flying nightingale, surrounded by thorns.
To sum up, in Azerbaijan it can be met incredible amount of endemic and relict plants which are grown nowhere (except Azerbaijan) in the world! This fact has always attracted scientists in the area of botanic. Soviet botanists like Y.S. Medvedev, D.I. Sosnovskiy, V.I. Kovalevskiy, L.F.Mlokosevich, P.Z. Vinogradov-Nikitin could make an invaluable contribution to the development of botanic, algology, bryology, geobotanic, dendrology and palynology exploring the floral covering of Azerbaijan regions.
Tags: Azerbaijan , Caspian Sea , Climatic Zones , Land of Fire , Guba , Gyoi gyol , Nohur gyol , Laza , Seven Beauties , Eldar pine , Caspian acacia , Kharibulbul , Maral gyol