Tours in Azerbaijan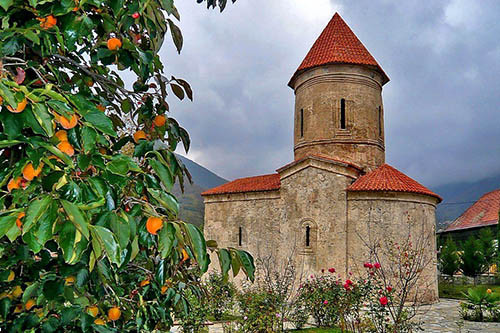 The TOURS TO AZERBAIJAN that are offered by our company are, first of all, for acquaintance with new people. Any trip around the country is the main sightseeing excursion program, and visits to the places that will show you the lifestyle of the local population. Our guides with pleasure will help the guests, navigating them in terms of finding the restaurants, cafes, candy houses, tea houses and souvenir shops. The close and confidential contact between our guides and tourists is an indispensable guarantee of the authenticity of the realities.
All information about the multi-day and exclusive tours in Azerbaijan organized by Azerbaijan Travel International can be obtained by clicking on the following links:
Full day and MULTI-DAY TOURS IN AZERBAIJAN, such as a tour to Sheki, tour to Gabala, tour to Guba, or an excursion to Lagic with a picnic and a culinary guide + other interesting trips – truly is an ideal vacation.
The professional comments of our guides accompany tourists throughout the journey. Our colleagues are pleased to share the information about the achievements of Azerbaijan and hopes with our guests. The aim of Azerbaijan Travel International is to ensure maximum conditions and comfort, so that you feel at home and love this part of the planet as your own country.
Tags: Gabala , restaurant , Sheki , Guba