Tours to Azerbaijan in honor of the Victory Day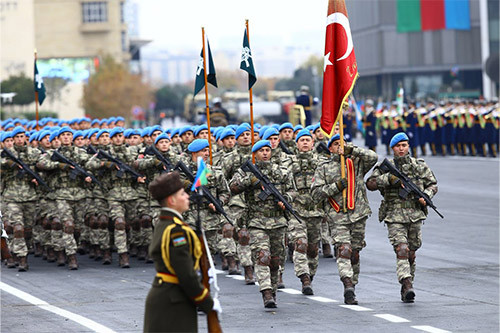 In 2020, Azerbaijan Republic conducted a military operation on the territory of Nagorno-Karabakh. This operation was called the "44-day war" and put an end to the armed confrontation that had lasted since 1988. In that years the Armenian nationalists began to expel Azerbaijani population from this region and military operations began.
And now, after patient waiting and victorious steps of our army, Karabakh is again actually under the control of the multinational and multicultural Azerbaijani people. November 8, the day when Shusha was captured is declared Victory Day.
In 2021, during autumn and harvest season, the tour operator Azerbaijan Travel International offers our guests a series of tours around Baku and the regions of Azerbaijan at a reduced cost (10% discount). These tours are dedicated to the first anniversary of Azerbaijan's victory in the Karabakh war.
At this time of the year tours to Azerbaijan are reasonable because weather is pleasant, vegetable and fruit prices in bazars are cheap and discount associated with the off-season in many service industries.
From October 1-st to December 21-th, traveling around Azerbaijan during your vacation days, you will get acquainted with the peculiarities of Azerbaijani people, their culture, nature, history, art and reality.
Welcome!
Tags: Victory day , Nagorno Karabakh , 44 day war , Military , November 8 , Bazars