Winemaking in Azerbaijan
visibility 1428 comment 0
Azerbaijan is the country of divine nature and people, who know how to live fully and happily. This nature gives us its precious gifts such as pomegranates, lemons, apples and, even more so, grapes. There are currently over 50 different sorts of grapes in Azerbaijan and every one of them is famous for something. Being it for its unique taste or its possibility to turn into the best wine the one could ever try out.
Today we are planning to take you on a journey that will tell you everything you need to know about winemaking traditions in Azerbaijan: from the history of winemaking culture to the cities that the one must visit in this country if they call themselves a true wine connoisseur, from the best sorts you'd want to try out to the good local bars with nice atmosphere and rich wine.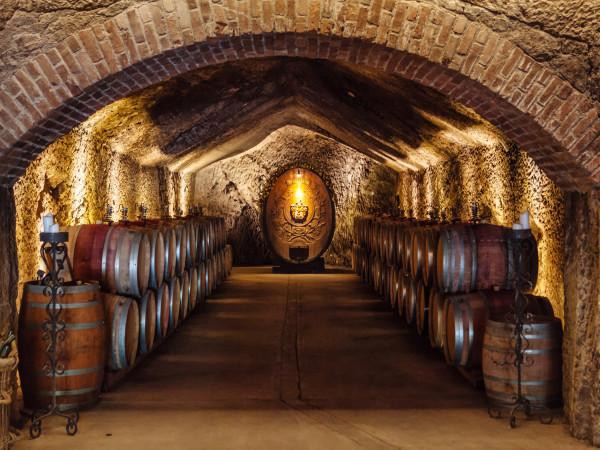 The long history of winemaking in Azerbaijan starts hundreds and even thousands of years ago, even back in the days before Christ. There's evidence found of people making wine in such cities and villages as Uzerliktepe, Kultape and Kazakh III thousand years BC and knowing how delicious is the wine Azerbaijan is producing nowadays, it's really mind-blowing to think for how long winemaking has been taking place in this country.
And even though there were times when winemaking became forbidden or even illegal on the territory of Azerbaijan (as when the Soviet Union destroyed hundreds of yards of grape plantations to prevent people from drinking), nowadays the traditions and the winemaking culture is back on board and it's stronger than ever.
At the moment on the territory of our country there are around 19 different wineries that are producing wine. The largest one is Vinagro, created in 2006.
Winemaking is the long and painstaking job that takes lots of effort and includes seven different stages of it. In that sense Azerbaijan is not different but it has its own quirks because every sort of grapes needs its specific type of care to be raised suitable.
Firstly, grapes are being collected or harvested at vineyards, which in Azerbaijan winemaking traditions are mostly done by hand to not 'ruin' the taste even though some massive companies prefer to do it with the help of machines. Currently, the total area of vineyards in the country is about 16.1 thousand hectares which is increasing from year to year. After the de-steaming process, the grape juicy is being extracted, which back in the old days were done by dancing on the grapes until they turn to must. Then it goes through the process of formation and gets pressed down to create pressure. Now it's a mechanical work, done by machines but centuries ago in Azerbaijan the only way to do it was actually following each step using one's hand. The wine is being filtrated before it finally is sent away to age.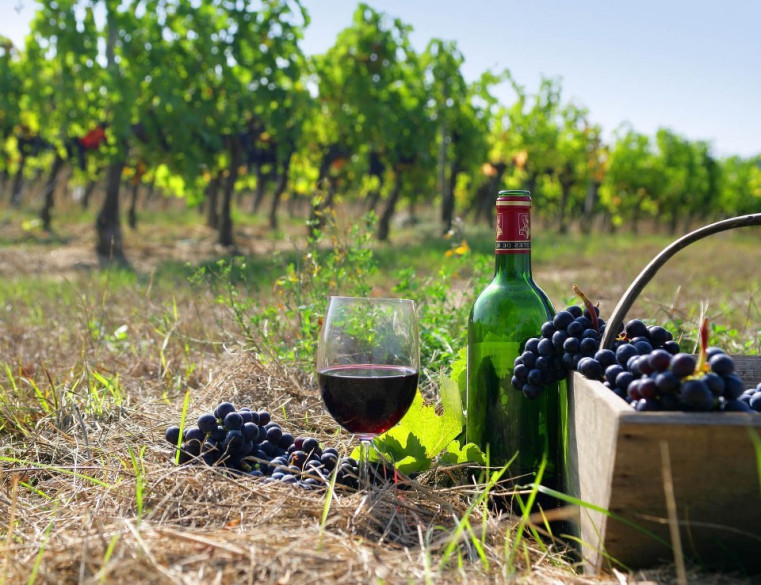 For example, in the Xan Winery in GoyGol they have around 152 small French oak barrels that are being used for this exact purpose. Finally, after this long and hard process we finally get to the point of bottling the wine and sending the bottles away. Azerbaijani wine is being exported to Russian and European markets.
If you find a great pleasure in good wine and you ever plan to visit Kurdamir, there must be at least one winery on your "go-to" list, the "shirvanshakhi" is the rich and ancient sort of red wine that is being made there and will leave you wanting to try even more of it. Shamakha is also really famous with its sort of red wine called 'Matrasa' as well as such wines as 'Merlot', 'Muscat', 'Saperavi' and 'Sauvignon Blanc'. Another winemaking center of Azerbaijan is Baku, the capital itself and its surroundings. Here you can try out almost anything your imagination can come up with. As the saying goes, you can kill two birds with one stone; see the beauty of Baku's night life and enjoy a company of good music and a glass of red or white wine.
Every day, winemaking in Azerbaijan is not only growing and rapidly gaining momentum, improving the quality and taste of wine, but is also a very important and valuable element of the cultural life of the Land of Fire. After all, what could be better than the opportunity to relax by the coast or in a cozy restaurant with a beautiful view of the city at night, drinking a glass of delicious wine and listening to pleasant live music. If you wish to experience firsthand the pleasure of delicious azerbaijani wine, you can also check out our Wine Tasting in Shamakhi and Lahij Tour.
Tags: Azerbaijan Wine , Local Alcohol , Goy gol