Attractions in Baku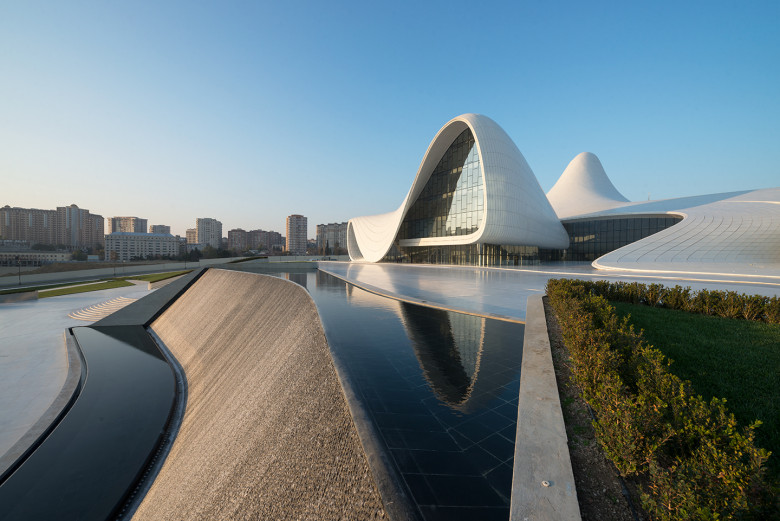 Ancient Baku, whose age scientists still cannot determine, is a real world gold fund of attractions. The eventful history has left the city a legacy of centuries in the monuments of architecture and culture.
Our contemporaries even tried to arrange a microcosm of all Baku's iconic architectural phenomena. The Cultural and Educational Center named after H. Aliyev has a exibition called "Azerbaijan in Miniature". All the works of Azerbaijani architecture of the past, present and future are presented here in one hall. And the Aliyev Center itself is also a landmark of modernity. In 2014 , this complex of world -famous designer Z. Hadid took first place at the world competition "Best design on the planet".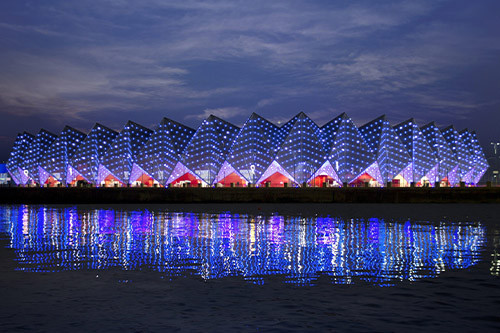 Other attractions of modern Baku include the Congress Hall, Crystal Hall, Mugham Center, Carpet Museum, skyscrapers on Aliyev Avenue, and, of course, Flame Towers, which have become a modern symbol of the city. Glass and concrete in artistic asymmetry is one of the two directions of modern architecture in Baku.
The second direction is pseudo–historical development. Examples of new houses stylized as historical are the Intercontinental Hotel or the State Fund building. Ultramodern in the interior and classicism of the exterior are a characteristic feature of the style of these buildings, which look especially great in the light of night illumination.
A special place in the sights of the capital is occupied by the central quarters around the Old City, as well as most of the buildings directly on its territory. The Western style of the XIX century construction of these quarters gives Baku a majestic romanticism worthy of comparison with Paris, Prague or Lviv. The main pedestrian Shopping street (Nizami Street) passes among such blocks.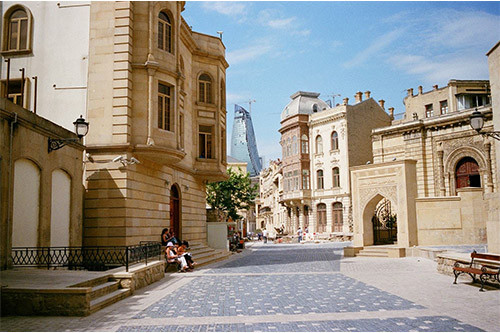 The antiquity of Baku is represented by elements of the Old City: the Maiden Tower, the Fortress Wall, the Shirvanshahs Palace. And the Absheron neighborhood of the city with the Temple of Fire Worshippers with a thousand-year history, signal towers of the Middle Ages and Absheron Stone Track, which is 5,000 years old, emphasize this antiquity.
In addition to architecture, the Baku Botanical Garden, Primorsky Boulevard, the Observation deck of Nagorny Park in the center of Baku or the Burning Mountain (the last mountain of the Greater Caucasus) are indisputable attractions.
Beautiful and interesting places in Baku and on the peninsula deserve a closer acquaintance with them. The staff of the tour operator Azerbaijan Travel International is actively working in this direction. Our Baku and Absheron routes are interesting, informative and, as a result, popular among tourists.
You may wish to visit our travel vlog on YouTube channel
Tags: Baku , Maiden Tower , Old City , Absheron , Architectural phenomena , Azerbaijan in miniature , Z. Hadid , Best design on the planet , Crystal Hall , Mugham centre , Flame Towers