Azerbaijani Manat and Foreign Currency
visibility 1852 comment 0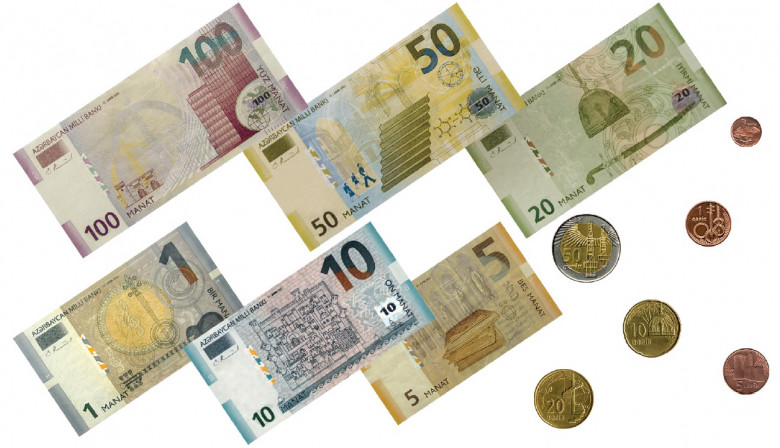 Due to the stable economic condition of Azerbaijan Republic, Azerbaijan national currency – Manat is in a stable position in relation to influential world currencies, such as the US Dollar, Euro, British Pound Sterling or the currencies of the Persian Gulf countries. Nevertheless, the control over the everyday currencies exchange, generally in Azerbaijan and particular in Baku, is very strict.
Where can you exchange for Azerbaijani Manat (Euro or USD) in Baku?
Euro and US Dollar are mainly In free exchange for the Azerbaijani Manat. You can exchange them at a relatively similar rate at any bank. Numerous branches of the International Bank of Azerbaijan (ABB), Kapital Bank, Bank of Baku, Bank of Respublika and others are located throughout the country. However, there are advantageous moments of choosing between them.
Bank of Baku is a pleasant exception in that there is no need to have identity documents with you to exchange currencies. Gunay Bank is the only one operating 24/7 on the territory of the Old Town. And Premium Bank is a bank with the most favorable Euro, US Dollar or Ruble exchange rate for the buyer.
Therefore, the staff of the tour operator Azerbaijan Travel International recommends that Russians, along with guests from other countries, pre-exchange their currency for Euro or US Dollar before coming to Azerbaijan. The maximum amount of cash with which it is possible to cross the border of Azerbaijan Republic without duty is equivalent to 10,000 US Dollars.
You may wish to visit our travel vlog on YouTube channel
Tags: Baku , Azerbaijan , Manat , Currency , Exchange