Baku Boulevard: History and Geography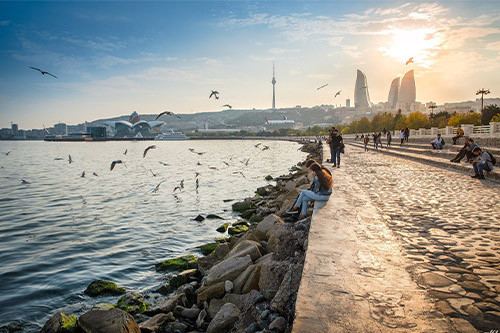 Mostly visitors call this place the Embankment. But this can be a bit confusing, because Baku people themselves call Neftyanikov Avenue as Naberezhnaya, which stretches along the sea. And if you cross this avenue, then you will get where you want – to the biggest symbol of our city, to Baku Boulevard. Or, as it is also called – Seaside Park.
Seaside park is quite old. The first alleys were laid back in the early 20-th century on the initiative of the Transcaucasian governor of Russian Empire, which then included Baku. By the way, the residence of the governor has been saved till nowadays and has turned into a state philharmonic building. It is located in the so-called Governor's Garden, and getting into it from the boulevard is very easy – you just have to go to the embankment you already know. You should follow the road rules.
Then in 1909 Seaside Park was about a kilometer along the sea. Now it is the most shady part of the entire park. Tunnels made of tree crowns, fresh air, a cactus garden … the governor's section is the middle of the boulevard.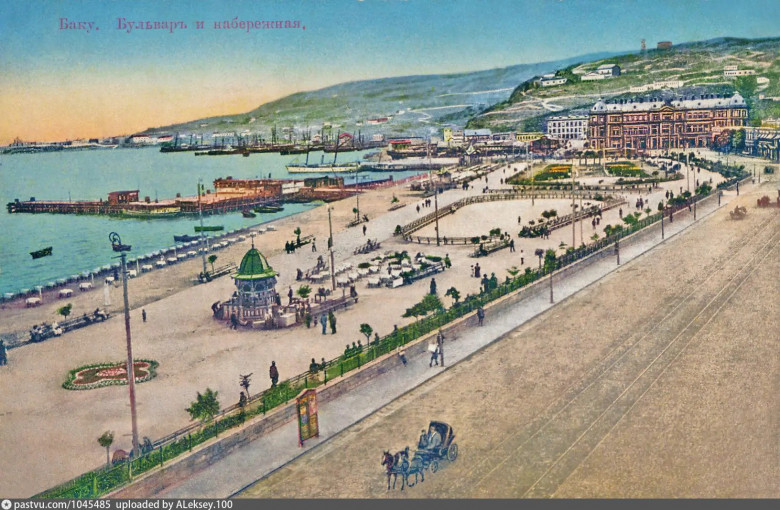 On the right and left sides of the old part, Soviet sections of the Baku Boulevard have been rebuilt. Each 500-800 meters in distance, they were discovered in 70-80 – th of the 20-th century.
Just a few years ago, the Administration of the City commissioned modern sections of the Boulevard, also on the right and left sides, respectively, after the Soviet units along the seashore. This time a few kilometers longer. And now the length of the coastal boulevard edge, with all the bends, turns, overpasses, is about sixteen kilometers.
But that is not all. No longer plans, but quite implementation – the extension of the Boulevard along the entire Baku Bay. And this will be more than twenty-five kilometers. And that's not all: the city administration plans to build a bridge from one end of the bay to the other, that is, from the western edge of the boulevard to the eastern, after it occupies the entire bay. This will make our Seaside Park the longest on the planet.
Tags: Neftyanikov Avenue , Seaside Park