Jean-Claude Van Damme in Azerbaijan
visibility 2507 comment 0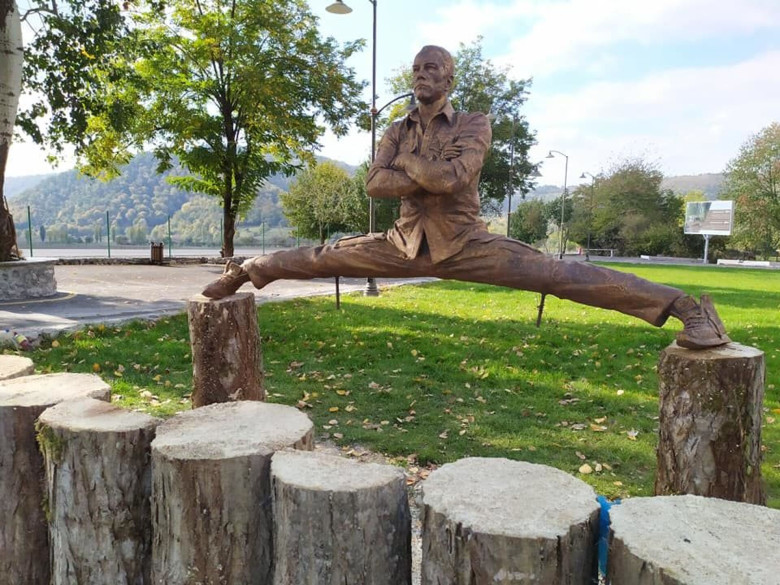 The village of Vandam, known to tourists visiting Azerbaijan, has always been an object for jokes. Local tour guides always say tourists traveling through the village: – "This village is called Vandam, in honor of one of its natives, the famous American actor Jean-Claude Van Damme." But now this connection has been strengthened even further, because the "muscles from Brussels" are now really here in the village of Vandam. Not himself, but his sculpture sitting on a twine.
The sculptor of this unusual work is Azad Aliyev. The idea of creating a monument of this actor is most likely the same – the similarity of the names of the village with the name of the actor. Previously, the statues of Van Damme were installed in Munich (Germany) and Anderlecht (Belgium), which the actor himself visited repeatedly, as you can see from the photographs below. Well, now, dear Jean-Claude, we are waiting for you to visit in your village, it's been a long time your countrymen haven't heard about you.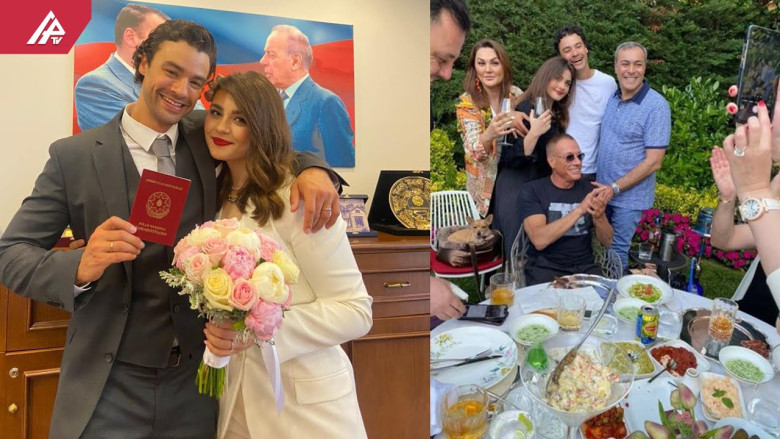 As you already know, Jean-Claude Van Damme is an American actor, director, screenwriter, stage director and producer of Belgian origin; bodybuilder, master of martial arts. He is the 1979 European Middleweight Karate and Kickboxing Champion among professionals, and also has a black belt. During his acting career, he starred in a total of more than 50 films.
In June 2020, an event took place in the life of the actor that connected him with Azerbaijan by family ties. Jean-Claude's son, thirty-four-year-old Christopher Van Varenberg, married an Azerbaijani Suad Hajizade.
Suade is twenty-one years old, she is a musician, a talented pianist, a participant in international competitions, a scholar of the President of Azerbaijan. Christopher continues his acting dynasty. The union created by young people is a family of artists, and art was and remains an activity that has no boundaries, which speaks one language all over the world – the language of aesthetics.
The team of Azerbaijan Travel International congratulates the family of Jean-Claude Van Damme on the joyful event and expresses their hope that good Azerbaijani traditions and values ​​will take root in it.
Tags:Van-Damme
Tags: Azerbaijan , Vandam , Jean-Claude Van Damme , American actor , Azad Aliyev , Suad Hajizade