Shopping in Baku
visibility 11262 comment 0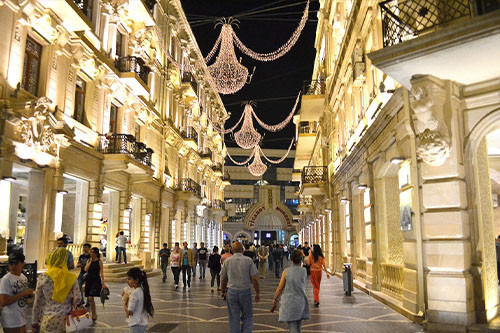 The busiest street of the city is Nizami Street. It is also called "Torgovaya" according to the old, pre-revolutionary tradition. The length of Torgovaya Street is 3.5 km. The street is full of beautiful century buildings, that house elite boutiques, perfumery and jewelry salons and elite gastronomic shops nowadays. Popular restaurants are also located on the main city's shopping street.
Travellers who prefer world's most famous brands only, should take a stroll along Neftchilar Avenue. This is a location of elite boutiques selling exclusive Gucci perfumes and accessories, as well as clothes from Salvatore Ferragamo and Dolce&Gabbana latest collections. Many beautiful historic buildings have survived here. So a walk down the street promises to be exciting.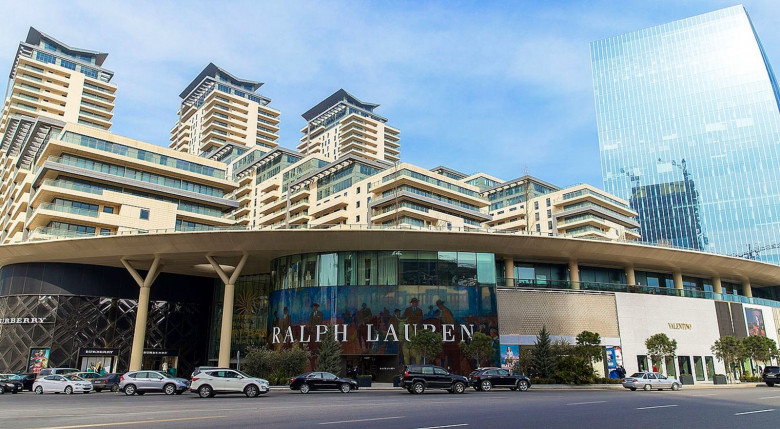 Port Baku Mall is the oldest and the most luxurious in the city. It presents stores of the world's most popular brands, the likes of which you won't find in other shopping centers in Baku. It will be exciting to take a walk here in search of exclusive brand clothes and accessories. Frugal buyers will be pleased with a decent choice of middle-class stores. Besides clothing shops, there are some jewelry and perfume shops.
Those who want to bring unique designer items and jewelery from Baku should look into ELUE showroom. It offers customers things of famous Georgian and foreign designers. You can purchase accessories from Keti Chkhikvadze and Kalmanovich new collections. There is also a huge choice of jewelry articles of the famous turkish Tohum Design brand. Designer things are quite expensive in accordance with their uniqueness.
One of the newest shopping centers in Baku is Ganjlik Mall. It is second to none by its size. More than 150 stores are located on the area of 55000 sq.m. Absolutely everything can be purchased at the center. One of the city's largest Zara stores, Tommy Hilfiger and Stradivarius boutiques are also here. Shops of various price categories are available to customers. You'll find pavillions with household goods, clothing and toy stores, a popular cinema, restaurants and cafes.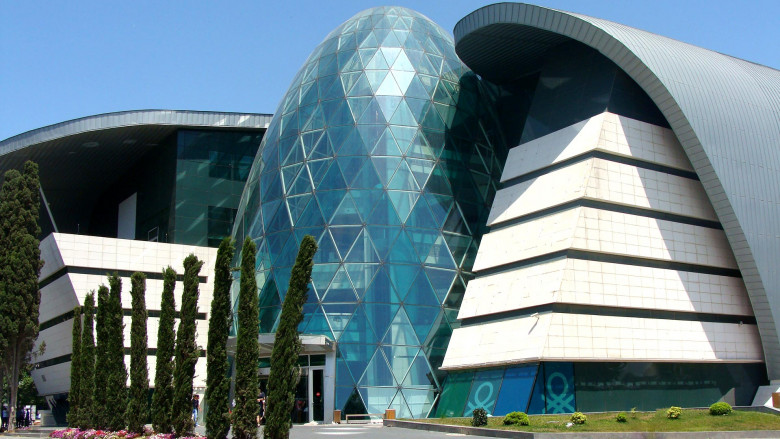 The building of Park Bulvar trading center is a real monument of modern architecture. The original building, faced with mirror tile, provides 17000 sq.m. of trading area. Here, you can walk in search of stylish inexpensive clothing, buy cosmetics of famous brands, lovely household products and, afterwards, visit a planetarium, located directly in the building of the center.
For the best jewellery in the city, many tourists go to the Central Department Store. Its opening was held in 1961. Nowadays, over a hundred stores are represented in a four-storey complex, a considerable part of which offers customers exquisite jewelry. Here is a famous Royam showroom. It carries a wide variety of pearl jewellery. Many salons offer appropriate prices for their goods. No less decent are stores for those who prefer really luxurious and unique jewellery.
Tags: baku , Nizami street , Torgovaya , Brands , Mall , Stores