Ski resorts of Azerbaijan
visibility 1178 comment 0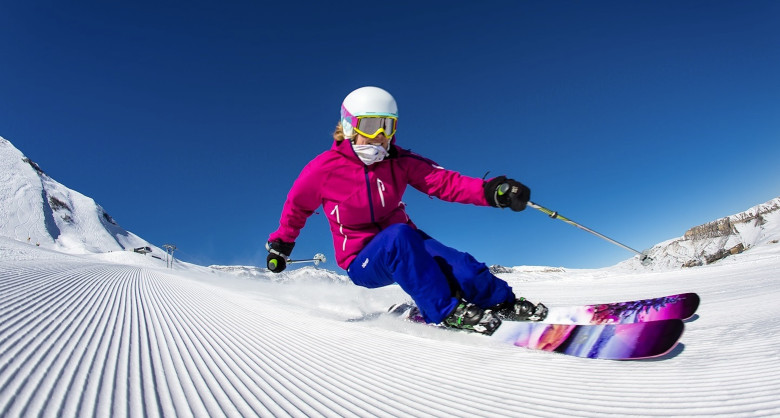 The famous Norwegian traveler and naturalist Thor Heirdall put forward a scientific hypothesis after visiting Azerbaijan. According to it, a certain people who previously inhabited the territory of Azerbaijan later reached the Baltic Sea on multi-oared boats and became the progenitor of the modern Scandinavian peoples. Moreover, Thor Heirdall claimed that the supreme deity of the Old Norse pantheon, God Odin, was a real person and his father, who was a native of our places, was called Azer. So, according to this version, Azerbaijanis and Scandinavians are relatives.
This is quite likely, given one feature that has recently emerged among Azerbaijanis. As it turned out, we love skiing very much.
This sport was not developed in our country during the Soviet Union. However, about ten years ago, we decided to cultivate the ski track and the concept of SKI RESORTS OF AZERBAIJAN appeared in the language. Two resorts were established: Tufandag near Gabala city and Shahdag Mountain Resort near Qusar city.
Two tracks were created in Gabala – professional and amateur. Amateur, serpentine laid on the slope of a wooded mountain is very picturesque, and professional is considered one of the most serious and even dangerous ski slopes in the world.
The Shahdag trails meet all the requirements of classical skiing. Shahdag Mountain is completely covered with snow in winter and this dazzling whiteness accompanies the skier from starting point at the peak to the finish at the foot of the mountain.
A healthy lifestyle has recently been spreading among Azerbaijanis. It encourages us, for physical development, to try new sports. The ski track gives everything for this. Working out all muscle groups, developing maneuverability, concentration of attention and hardening self-control – that's what skiing is. And we liked it.
Both in Tufandag and Shahdag, the tracks meet international standards and are located in the territories of comfortable recreation areas.
Azerbaijan Travel International company organize tours to the above-mentioned resorts . Guests who have chosen tours to Azerbaijan with our team get the opportunity to come there in an exciting way and, if they want, experience the whole range of feelings that skiers have experienced at all times.
Tags: Scandinavian , Thor Heirdall , Ski resorts of Azerbaijan , Baltic sea , Azer , Gabala city , Shahdag mounatin Resort , Qusar city , Tufandag