Tea culture of Azerbaijan
visibility 1525 comment 0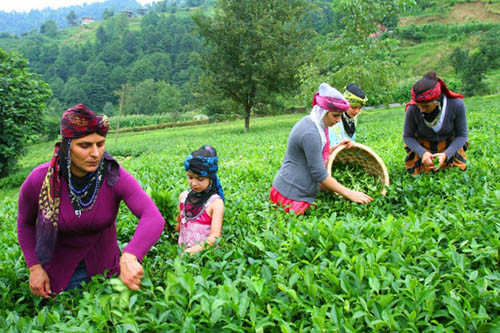 When you are tired in the middle of the working day, when the mood has disappeared because of unpleasant news, when you are angry to the neighbor who parked on a pedestrian path, it means it's time to refresh your reality and … drink tea.
Everyone has been drinking tea in Azerbaijan since childhood. Mothers accompany their children to school and serve them a table for breakfast, an indispensable attribute of which is sweet tea. Oh, this is an unsurpassed combination of a fragrant warm sweet drink with "shor-gogal" (layered salty bun)! It does not leave the Azerbaijani. Throughout his life, he periodically eats breakfast in this simple way, and when, as an adult, he asks his wife: "What do we have for breakfast?" and receives the answer: "Shor-gogal with sweet tea", this cause his smile.
But we only have sweet tea in the morning. And the rest of the time, the tea is strong, velvety, tart, and if with sweet, then only with a hint. Any lunch and dinner is crowned with "armudy" – a glass of hot tea. The scalding drink washes off the oil from the esophagus and stomach and gives a well-fed Azerbaijani a pleasant bliss. After it, there is no pull to sleep, there is no heaviness inside and I want to communicate and create.
And sometimes tea is replaced by a full meal, especially in the evenings, when the person who wants to lose weight refuses dinner. He drinks one glass, the second, the third… the seventh and here it is, the moment of feeling power has come! My eyes are clearing up, my thoughts are clean and harmonious, the reality is logical and I am ready for a feat.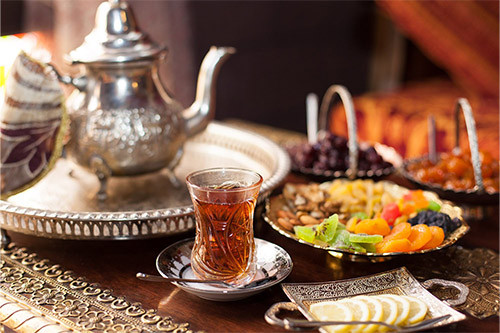 AZERBAIJANI TEA grows in the south, in the South Caucasus, on plantations among the Talysh Mountains. A natural energy drink rich in caffeine is quite aromatic in itself, but it is often brewed with additives. When you expect more cheerfulness from tea, cloves or bergamot are added to it. When you need to calm down with tea, thyme or mint is added to it. In recent years, green tea has also been gaining popularity. With the addition of jasmine, it can be ordered in many Baku teahouses.
We can't imagine our life without this wonderful drink. The tour operator Azerbaijan Travel International invites everyone to tours among Azerbaijan, during which a glass of fragrant tea is waiting for guests after each lunch.
Tags: Azerbaijan , Tea culture , Sweet tea , Shor gogal , Armudy , South Caucasus , Green Tea , Jasmine , Teahouses