The Fastest!
visibility 2203 comment 3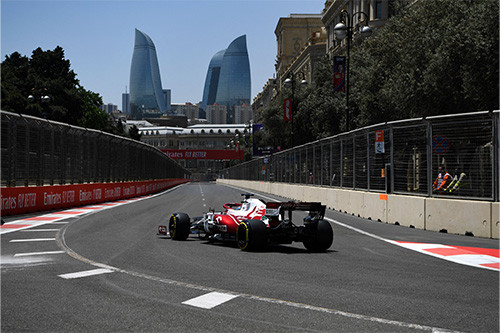 According to the statistics of The National Geographic, Azerbaijan took the first place in the world in excursion tourism. One of the main factors played a significant role in it. Due to this events, tourists learned about the country all over the world and tours to Azerbaijan increased at times. These are the Sport events. Their development had a direct impact on tourism, as more than the half of the world's population is sports fans. The First European Olympic Games were held in the country in 2015, the fourth Olympic Games among Islamic countries were held in 2017, and the final of the European Football League 2019 (Chelsea – Arsenal) were held in Baku. However, the biggest sport event from the perspective of popularity, of course, was the opening annual Formula 1 circuit. Competition for the Grand Prix of these car races were firstly held in the capital of Azerbaijan in June,2016.
The decision to open a race track in Baku was made by the leadership of Formula 1 in 2013. Following the example of such F1 cities as, Monaco and Singapore, it was supposed to take place in the city center of Baku. By that time, the condition of the road surface in the central streets of Baku was at the highest level, following the international standards. Architectural features near the Old City and Seaside Park (Baku Boulevard) created ideal conditions for a system of descents, turns and straight sections. Thanks to all this, the administration of the city and Formula 1, it was easy to make a map of the future track. In addition, according to an opinion of the F1 pilots, Baku Grand Prix is one of the hardest track. In 2016, the first competition of Formula 1 took a place in Azerbaijan. Nevertheless, they took a place with a status of Grand Prix of Europe, but since 2017 they got a status of Grand Prix Azerbaijan.
Tours to Azerbaijan since then are some of the most popular around the world. Today Azerbaijan is visited not only by the lovers of diverse nature, spa holidays, oriental history and delicious cuisine, but also lovers of sport and car racing. The Leading tour operator in Azerbaijan – Azerbaijan Travel International invites all fans of this sport to visit Azerbaijan on June 10th, 11th and 12th. Exactly these days are officially scheduled as an official date of the Formula 1 Azerbaijan Grand-prix 2022.
Tags: Baku , National Geographic , baku city circuit , Event