Tourism in Azerbaijan: renaissance after quarantine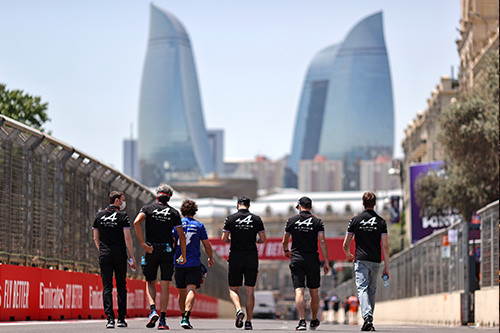 Tourism in Azerbaijan, as one of the most promising business areas, has encountered an obstacle. 2020. These four numbers have become significant for the whole world. Until 2020, the word "pandemic" was encountered only in science fiction works on post-apocalyptic themes. Now this word has become a reality due to the spread of Covid-19. Tourism was one of the most vulnerable among these "victims".
Azerbaijan flourished in this industry until March 2020, when the quarantine also affected our country. The second half of the tenths was marked by the fact that international sports competitions became frequent in Azerbaijan. The Euro-Olympia Games in 2015, the UEFA Europa League final, the 2019 Rhythmic Gymnastics World Championships, and the start of the Formula 1 Azerbaijan Grand Prix in 2016 popularized a new Eurasian tourism destination. The number of foreign guests visiting the country has increased several dozen times.
A combination of factors: the professionalism of tour operators, the beauty of nature and architecture, as well as the hospitality and friendliness of the local population, served to achieve success. In 2019, according to a survey conducted by the American television network Nat Geo (National Geographic Channel), Azerbaijan ranked first in excursion tourism. Considering that the republic has risen to this height in a matter of years among the whales of world tourism such as Israel, Egypt, Thailand, Turkey, the United States and European countries, the success is truly outstanding.
By March 2020, 260 tour operators were active in the country. According to estimates of the TripAdvisor international travel site, our company Azerbaijan Travel International took the first place among them.
And then the coronavirus attacked the world. Lockdowns, masks, isolation, empty streets, closed borders … more than a year of forced stagnation, but there is a light of hope thanks to widespread vaccination. In the summer of 2021, Azerbaijan began to open its borders, and again sports became the messenger of a new wave of tourism in the country. In early June, the Azerbaijan Grand Prix races started, and before July, the previously planned matches of the European Football Championship began to be held. Guests from different countries have again appeared in Baku.
Since July 1, our company has resumed its activities. As in the past, tours are organized around the capital, the Absheron Peninsula, and the regions of Azerbaijan. In addition, projects on new routes are being prepared. The main trend of innovations, of course, was Karabakh. Liberated from occupation, now this territory of the country is restoring its infrastructure. And soon the guests of our republic will have the opportunity to admire the majesty of the mountains not only of the North, Greater Caucasus, but also the Karabakh mountains – the mountains of the South, Lesser Caucasus.
After a long, independent of us break, we Azerbaijan Travel International . Again, say to the World: "Welcome!"
Tags: Azerbaijan , Karabakh , Covid 19 , UEFA , Formula 1 , Azerbaijan Grand prix