Lakes of Azebaijan
visibility 1519 comment 0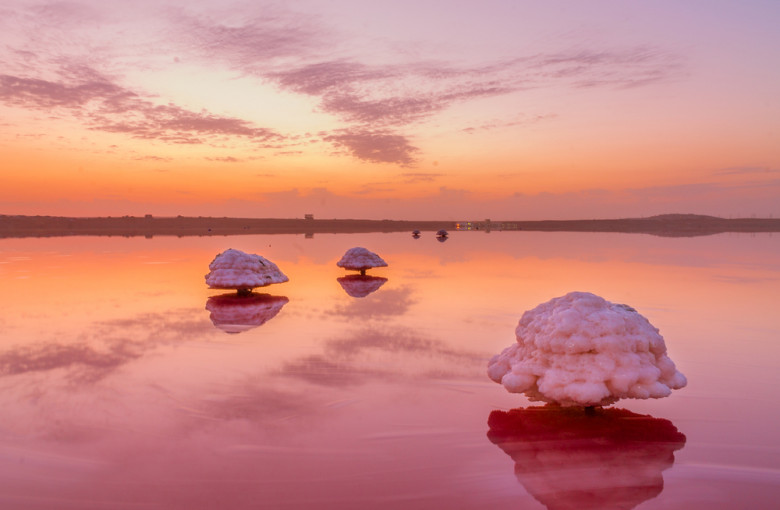 Earlier, in prehistoric times, when, under the influence of seismic processes, the earth was just acquiring its modern outlines, the Caspian was part of the world's oceans. When the continents were already formed, the Caspian Sea was separated from the "big water" and became part of the isolated Caspian-Aral lake system. The Aral Sea, located in Central Asia, is also a lake and is connected to the Caspian Sea through the underground rivers.
But not only because of the largest lake in the world, Azerbaijan is a lake country. The Absheron Peninsula, on which the capital of the Republic, the city of Baku, is located, is a lake region. According to one version, Absheron owes its name to two Persian words "Həb" and "Şoran" ("Ab" and "Shoran"), which are translated as Salt Water. The name is justified, since about a hundred salt lakes splash on the territory of the peninsula. Some of them produce table salt on an industrial scale.
As part of the "Gobustan-Absheron" route of the tour operator Azerbaijan Travel International, during a car trip around the peninsula, our guests have the opportunity to contemplate the country's largest salt lake, Boyuk Shor (Big Salt). Also, a very picturesque pink lake Masazir-Gol is located on Absheron.
Freshwater lakes of Azerbaijan are located mainly in the mountainous regions of the republic. Not far from the city of Ganja, in the foothills of the Lesser Caucasus, lies the blue lake Goy-Gol. And one of the stops of the Shemakha-Gabala tour of Azerbaijan Travel International is Lake Nohur near the city of Gabala, among the mountains of the Greater Caucasus.
In addition to lakes of natural origin, there are several man-made reservoirs in Azerbaijan, the largest of which, Mingechevir, is even called by the locals the sea because of its majestic size. And to the north of Baku, not far from the city of Khirdalan (the most southeastern city of Europe), the Jeyranbatan reservoir was created, next to which a section of the route of the "Kuba-Khinalig" tour of Azerbaijan Travel International was laid.
Drinking water has always been one of the most important values ​​in the Near and Middle East. Therefore, fresh lakes are a real gift from God to our people. And the salt lakes of Absheron are a kind of symbol of an eloquent description of the character of local residents: they will not get into their pockets for a sharp and caustic word, not insipid and tasteful.
Tags: hiking , Gabala , Baku , Greater Caucasus , Caspian Sea , Absheron Peninsula , The Aral sea , Central Asia , Salt water , Goy gol , Mingechevir , Middle East , Lakes of Azebaijan