Azerbaijan is a popular tourist destination for Arabs.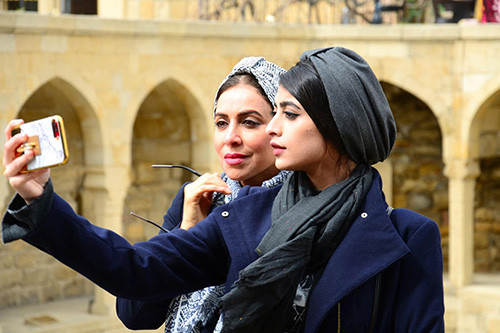 Azerbaijan vacation package has recently been very relevant for tourists from all over the world. Azerbaijan has become one of the most popular tourist destinations for residents of the Middle East countries. This happened because Formula 1 race was held in Baku in 2016. The highway runs through the city center, and when the competitions were broadcast around the world, citizens of different countries turned their attention to the beauty of Baku architecture and the noticeably good climate of the area. Arabs, as big fans of auto racing, also noticed Baku.
Traveling to new places, discovering cities, countries is in the nature of the Middle East people. The spirit of the Bedouins is indestructible in their essence, and when they see a new, interesting, and unexplored country, they want to visit it, get to know it better.
Azerbaijan has attracted Arab tourists with a variety of nature. Here they dilute their perception, accustomed to the rather stingy desert landscapes of their homeland. When they visit us, they see gardens, vineyards, forests, mountains… Tired of the hot climate, they fall into the soft coolness of mountain rivers. They see snow when they go on seasonal tours to the ski resorts of Azerbaijan. Everything that is so rare for their places of permanent residence, they find in our country.
Favorite tourist routes are directed to regions with moderate cool weather, where the climate is mild and pleasant at any time of the year, to the north and northwest of the country: to the cities such as Guba, Qusar (Shahdagh) Sheki, Gabala, the villages as Khinalug and Lahich.
They are also attracted to the country by the similar culture and mentality of Azerbaijanis and, in part, a common history. Azerbaijanis, like Arabs, are ethnic Muslims. In addition, most of the Azerbaijanis are Azerbaijanis of Arab origin. At one time, the power of the Islamic caliphate, which was our common state, spread here, and an impressive number of representatives of their nation assimilated into our people, bringing their own trends into the culture of Azerbaijan. Examples of this are the Azerbaijani language, which consists of about thirty percent Arabic words, or the Azerbaijani folk music Mugham, the origins of which are meditative melodies and philosophical poems of Arab Bedouins called Magam.
In addition, Arab tourists are attracted to our country by one of its features that distinguishes Azerbaijan from other countries of the Islamic world – secular orders. Nightclubs, open parties, where the simultaneous presence of men and women is the order of things, a freer style of daily life, communication, clothing – all this becomes like a breath of new air, a kind of reboot of consciousness. This is very important for the life and full development of a person.
And, of course, as sophisticated gastronomists, the Arabs liked Azerbaijani cuisine. The variety of first, second courses and, of course, sweets attract guests from the Middle East to Azerbaijan and promise them a pleasant pastime.
Tags: baku , Azerbaijan , Guba , Muslims , Arabs , Formula 1 , Azerbaijani cuisine , Ski resort , Music , Lahich